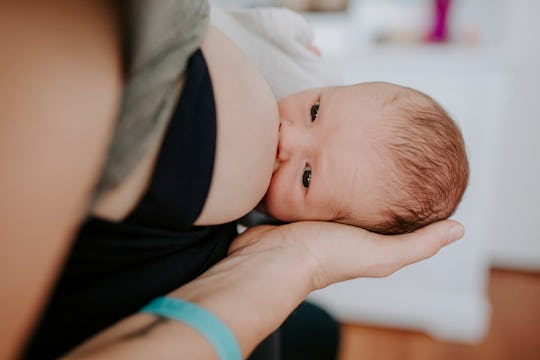 Cavan Images/Getty
17 Nursing Bras So Comfortable, You'll Wear Them Long After You Stop Breastfeeding
For eight months, through midnights, staff meetings, outdoor picnics, road trips, I nursed my son. I would have done it longer if my boy hadn't been what my dentist dad jokingly called "enamel advanced." Translation: he got his teeth early. Let me tell you, nothing upends the cozy cocoon of breastfeeding like a freshly ruptured lower central incisor biting your boob. That said, for those who are or plan on breastfeeding, one thing that makes it easier is super comfortable nursing bras, like these options.
Let me say up front that I know some of these bras are expensive, but you don't need an entire drawer of them. In my experience a rotation of four was enough that I could have two in the wash while two were at the ready because, as a walking milk factory, things can get messy.
Also, a nursing bra is like no other bra you've owned before. It needs to be supportive, functional, and super comfortable to cradle and protect your often tender breasts. Breastfeeding is an exhausting feat and you can't do it if you're in pain or dealing with itchy fabric, annoying straps, or hard to adjust snaps and closures. It should also be reliable. I'll never forget the time at work when I realized my nursing bra strap had broke and I was now not only visibly leaking but also looking about as lopsided as a melting double snow cone. Fun times.
These bras will help you avoid this kind of embarrassment.
We only include products that have been independently selected by Romper's editorial team. However, we may receive a portion of sales if you purchase a product through a link in this article.