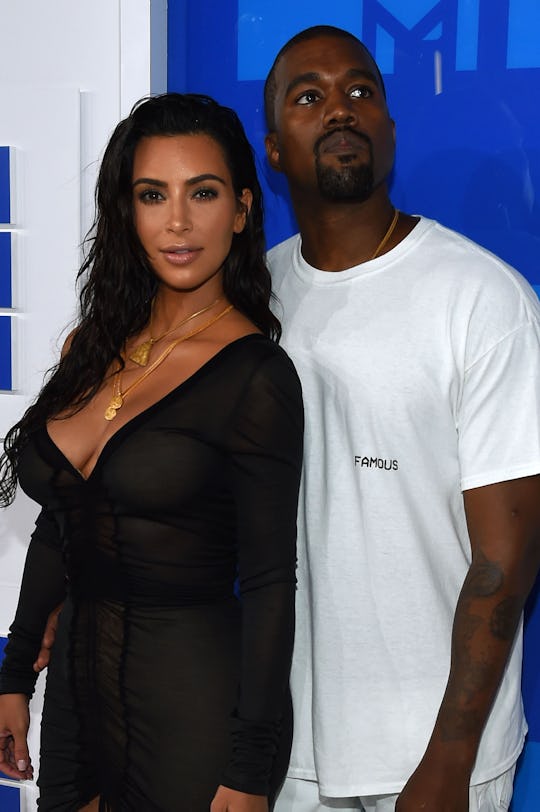 Larry Busacca/Getty Images Entertainment/Getty Images
Do Celebrities Get Notifications On Instagram If Someone Screenshots Their Story?
I know, I know — celebrities are just like us. Certain magazines even snap pics of them doing mundane things just like us: grocery shopping, working out (on a very different level from you and I, naturally), and even going on boring dates. Look at all of the pictures of them being just like us! And now that Instagram is a thing, celebrities can share pictures of them being just regular, ridiculously beautiful folk like us. But here is where they might be a little different: do celebrities get Instagram notifications whenever someone screenshots one of their story pics? And what would that even look like, I ask you?
Imagine millions upon millions of slavish, devoted fans following you on Instagram (no, seriously, let's all just take a minute and consider that). And you get a notification every time one of them screenshots a picture of you doing something innocuous/adorable like bathing your puppy in denim cutoffs or baking cupcakes for your bey. Because let's face it, some of us are frequently screenshotting certain celeb Instagram pictures. Maybe a little more frequently than we would like anyone knowing, if I'm going to be honest here. So if this sounds like you, the good news is... nope, celebrities do not get notified when you screenshot their picture on Instagram. (Thank god.)
While Snapchat, the grand nemesis to social media giant Instagram, does send you a notification of someone screenshots your picture, Instagram does not have that feature. Which means that you can screenshot celebrity holiday pictures, food images, and even snippits of Instagram Stories to your heart's content. Because snapshotting ad keeping pictures of their holidays is about the closest thing some of us (cough, cough, me) will ever get to the blue, blue waters of whatever paradise some of these celebrities might be visiting.
Wondering how to screenshot your favorite celebrity Instagram pic? It's pretty simple; even I can manage it. You simply hold down the top and hold button on your phone and screenshot done. Boom.
While it is super handy to be able to troll celebrities and not get caught, there is one slight drawback: you also can't tell if they're trolling you. So if you, like me, are a little worried that Kim Kardashian West is trying to hijack your kick-ass style, it's a bit worrisome. How will I know when she is snapshotting me, guys? Or how will I know if Kit Harrington is saving pictures of me on his phone?
These are the problems we live with these days, I suppose.