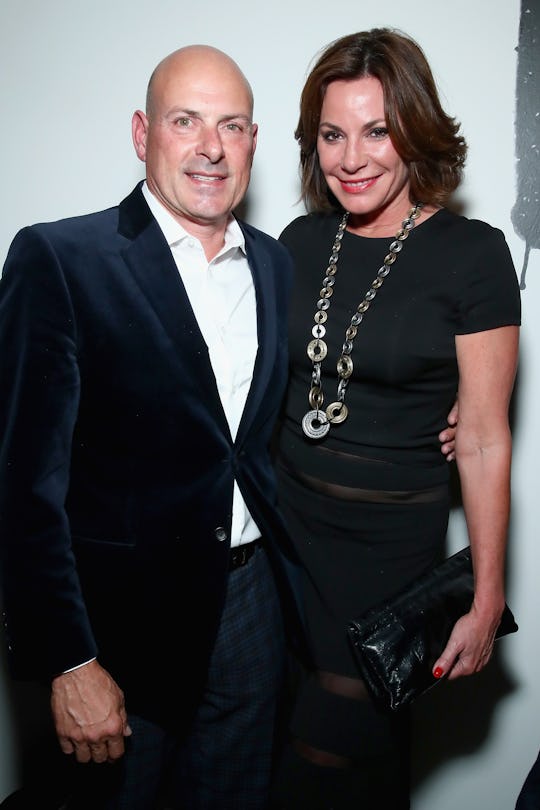 Astrid Stawiarz/Getty Images Entertainment/Getty Images
Luann & Tom Are Living Large In NYC
It may have been sad to watch the latest season of The Real Housewives of Beverly Hills come to an end, but that just meant it was time for The Real Housewives of New York. And surprisingly, there are a couple of newlyweds this season, as RHONY OG Luann de Lessups got married on New Year's Eve. It's already pretty obvious that the couple is surrounded by luxury, but do Luann de Lessups and Tom D'Agostino live in New York?
The RHONY couple have a gorgeous penthouse apartment on the Upper East Side of New York, but is it really all that surprising that they have homes all over the place? Luckily, Luann and Tom consider New York to be their homebase and even hosted a RHONY watch party for the Season 9 premiere. Formerly known as the Countess of the show, Luann's new tagline for Season 9 is "The only title I'd trade Countess for is wife." If that isn't evidence enough that she's totally in love with her new husband, her plethora of Instagram photos of the two of them together make it pretty evident.
Luann and Tom are still technically newlyweds on RHONY though, so you can't really blame them for being all about this honeymoon phase.
In addition to the couple's New York home, they have a property in The Hamptons and also one in Florida. But since Tom is the president, founder, and CEO of the marketing company Smart Source LLC, which is based in New York, it makes total sense that the RHONY couple makes it a point to spent much of their time there.
Since the company also has a location in West Palm Beach, though, it makes sense that the newlyweds would need to split up their time and go down south when necessary. They also share an insane penthouse apartment and Luann has been a staple of RHONY since the beginning, so there's really no going back now.
And obviously the couple's New York home is the only one that RHONY fans need to worry about. Judging by Luann's Instagram, it's clear that both she and Tom enjoy the finer things in life (ahem, that eight carat yellow diamond engagement ring), so their luxurious New York apartment isn't surprising by any means.
From traveling to the Bahamas or staying at their home in West Palm Beach to skiing in Colorado, the RHONY couple obviously already has tons of fun together, but at the end of the day, their home in New York is where it's at.