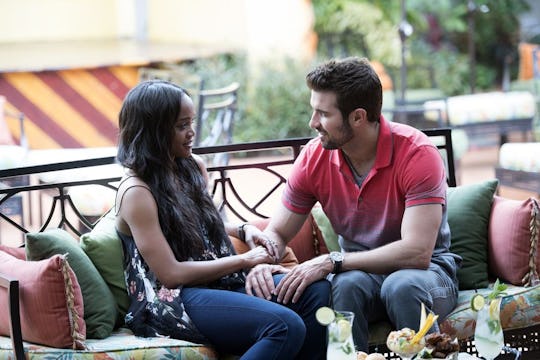 Rodrigo Varela/ABC
Rachel From 'The Bachelorette' Has Big Plans For Her Future
All season long on The Bachelorette, Rachel made it clear that the whole point of going on the show for her was to find a husband. And, in her case, that also meant finding someone to eventually start a family with. The two don't go hand-in-hand of course, but for Rachel, having a big family has been a part of her plan from the beginning. But now that they're engaged and it's very much real, do Rachel and Bryan from The Bachelorette want kids?
The duo come from two big families, even though simply coming from a family with multiple siblings and cousins doesn't necessarily mean your life's goal is to have a whole brood of your own. Backstage at the Men Tell All taping, Rachel told HollywoodLife.com that she and her new fiancé have already talked about starting a family and it definitely seems like Bryan wants kids with Rachel too. "I want all the babies whether I'm giving birth or I'm adopting them," Rachel admitted.
But because she and Bryan started their relationship on reality TV and only now get to be out and open with their relationship, she knows that there's value in figuring out the other important stuff first. "The plan is to be together," Rachel added. "We really want to bring our lives together and I'm excited to do that and I'm ready for all of this to be done just so we can be normal and have that opportunity. I don't know where that will be or what that will look like, but we just want to get together."
Bryan comes from a big family back in Miami and there are tons of photos on his Instagram of him with nieces and nephews and he definitely seems like a pro when it comes to kids. Rachel is in the same boat and appears to have a good relationship with the children in her family too, so there's no question that Rachel and Bryan would make great parents, given the experience they both likely have with kids in general.
And since they've both said on The Bachelorette this season that they want kids, it could happen for the couple in the future, but if they change their minds or alter their plans, that's totally fine too. There's definitely no rush since they're only now getting to experience life in the real world as a real couple. Rachel's main goal this season was to find a husband and she definitely seems to have found that in Bryan.