Is There A Vaccine For Acute Flaccid Myelitis, The Strange Polio-Like Illness?
Scary news for parents: The Centers for Disease Control (CDC) confirms that there have been 127 confirmed or suspected cases of acute flaccid myelitis (AFM) reported. And they're saying there has been a concerning increase of this mysterious and rare condition that causes paralysis in children since 2017. What is this strange disease exactly, what are the signs, and is there a vaccine for AFM?
There have been 62 confirmed cases of AFM in 22 states, and more than 90 percent have been in children 18 and younger, as Nancy Messonnier, director of the National Center for Immunization and Respiratory Diseases, revealed in a Washington Post article. Horrifically, the average age of children who have gotten AFM has been 4 years old. The increase seems to have begun in 2014, and one child has died in 2017, the article continued.
The Washington Post also noted that there is little understanding of this disease. So other than the polio vaccine (which is one of the viruses that seems to potentially cause AFM), there haven't been any vaccines created yet. "I am sure they want to," Dr. Gina Posner, a pediatrician at MemorialCare Orange Coast Medical Center in Fountain Valley, California, tells Romper, "but they need to figure out what is causing it in order to create a vaccine."
While there isn't a specific AFM vaccine yet, there are other (thankfully available) vaccines that could be even more important now than you thought. "It behooves me to strongly recommend every child gets the polio vaccine to prevent polio paralysis, which in many ways is worse than enterovirus D68," Dr. S. Daniel Ganjian, a pediatrician at Providence Saint John's Health Center in Santa Monica, California, tells Romper.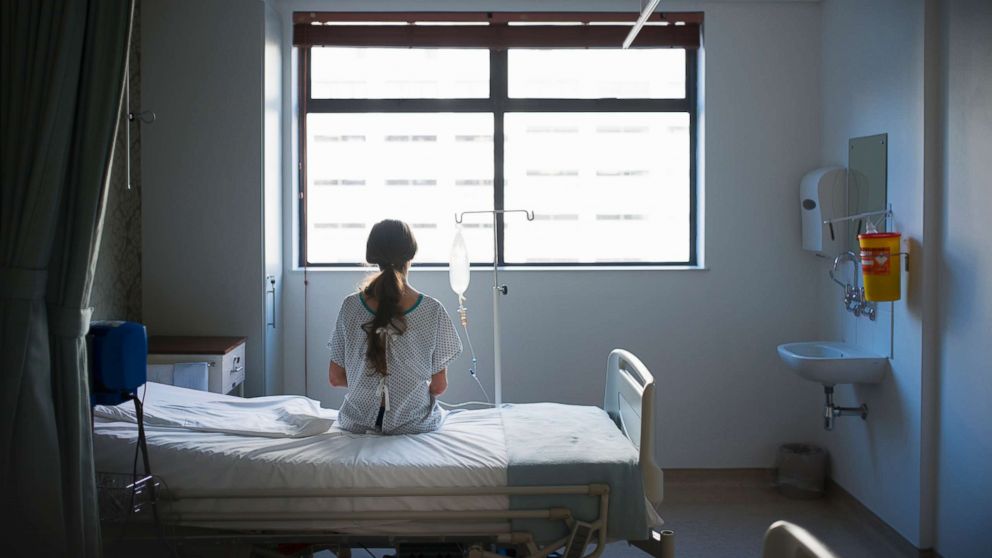 What causes AFM and what symptoms should you look out for in your children? "It's caused by a polio-like virus (enterovirus D68), which can lead to paralysis of the arms, legs, and facial muscles," Ganjian says, with Posner adding that while some of the recent cases seem to be linked to enterovirus 68, many viruses can cause it, including polio, West Nile Virus, and adenoviruses. Some key symptoms to look out for are facial droop, difficulty moving the eyes, trouble swallowing or slurred speech, and/or difficulty moving a limb.
As detailed in an official CDC transcript of an interview with Messonnier, after three cycles of this disease, "In terms of the causes, we are looking at everything ... when we have looked through all the normal agents, we are looking beyond that to see if there are things beyond normal infectious diseases that could cause this. Of course, we are considering environmental agents broadly. We have seen no sign of that yet, but we are open and considering all possibilities. This is a mystery so far and we haven't solved it yet, so we have to be thinking broadly."
Additionally, the transcript noted that parents should encourage their kids (and themselves) to wash their hands frequently, stay up to date on vaccines, and use insect repellent. "While I am concerned about the increase in cases, I want folks to know this work is core to CDC's mission to protect America from health threats," Messonnier said in the transcript.
Thankfully, however, AFM is rare — as in one in a million — the reported The Washington Post. Additionally, Ganjian reassures, "I want to emphasize that despite its front-page status in many newspapers, it is still rare and much less virulent/contagious than the polio virus was."
Well, that's comforting. At least I feel like I can unclench for a moment. Other good(ish) news: There is also treatment for AFM. "Some people will try IVIG [immune therapy], but most studies don't show that it is effective. Physical and occupational therapy can help with recovery. If the child suffers respiratory failure, intubation is necessary," Posner says. Ganjian adds that steroids and plasmapheresis (blood filtering) are treatments that are also being evaluated at this time.
So it looks like there are no vaccines for this specific mysterious disease yet, but experts are advising parents to give their children the polio vaccine, not only to prevent a polio epidemic and to keep your children from catching this deadly disease, but because it could potentially be something that causes AFM. Additionally, don't forget about the hand-washing and the insect repellent!