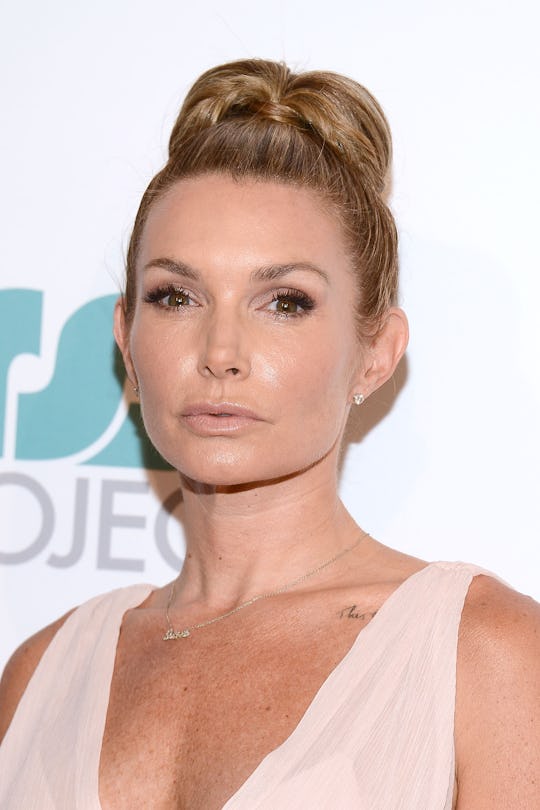 Araya Diaz/Getty Images Entertainment/Getty Images
Eden Sassoon Is A Devoted Single Mom
She may not be a housewife in the realest sense of the word anymore, but as one of the newest additions to The Real Housewives of Beverly Hills, Eden Sassoon has done well in fitting in with everyone else. It always helps to have an "in" that's also in the form of Lisa Vanderpump, but she definitely fits in as a supporting cast member of the reality show. But even though she's not married (divorced, actually), does Eden Sassoon have children? The Real Housewives of Beverly Hills star is actually a single working mom of two. Eden also runs a few different businesses while sharing custody of her two kids, Olivia, 11, and Tyler, 10, with her ex-husband, filmmaker Tomer Devito.
Eden and Tomer divorced in 2008 after just four years of marriage, but are apparently even better at co-parenting as exes than they were at parenting together, as a married couple. In fact, Eden's Instagram has a surprising amount of photos of the former couple with their kids, as well as Tomer's current family, which is probably the healthiest outcome for all involved. For her ex-husband's birthday, Eden even posted a photo of him with their kids (and a few others) and gave him a shoutout in the caption: "HAPPY BIRTHDAY to a man who all the ladies love. T- thank you for being a better ex husband than husband, you are an incredible father and friend."
Though kids are not usually the topic of conversation on any Real Housewives show, Eden joins a long list of Real Housewives stars who are also moms. Fellow Real Housewives of Beverly Hills star Kyle Richards has four daughters who viewers have watched grow up on the series over the years. And Brandi Glanville, another longtime cast member, has two sons.
Since Eden is perpetually sober and living life on a constant cleanse of sorts, the Vidal Sassoon heiress and owner of two Pilates studios as well as her own salon, makes her own money and raises her kids all by herself. Talk about admirable!
She might be as glamorous as the other women on the show, but Eden's kids on The Real Housewives of Beverly Hills also keep her grounded, in a way, since the 43-year-old single mom still has two young kids to care for as she navigates the world of Real Housewives.