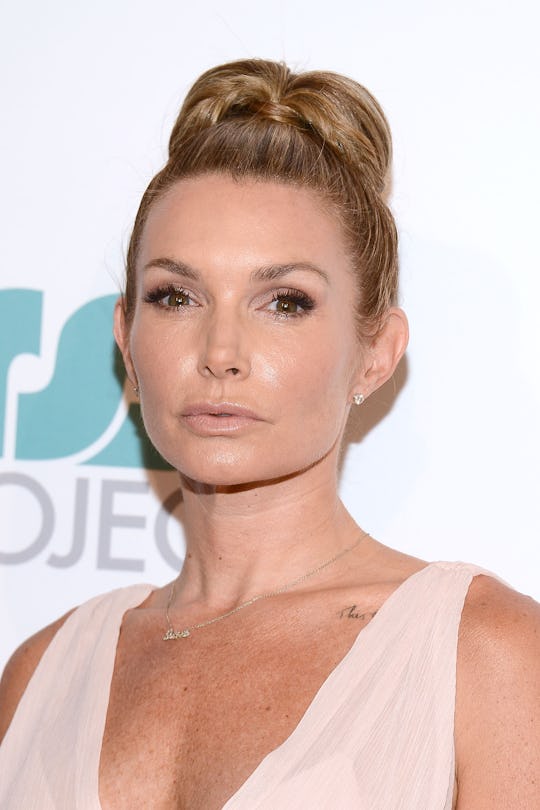 Araya Diaz/Getty Images Entertainment/Getty Images
Eden Has A Healthy Relationship With Her Ex
These days, you don't have to be actively married to land a spot on one of the many Real Housewives shows, but as long as you were attached to a high profile husband at some point, you're pretty much in. It also helps that for celebrities like Eden Sassoon, even though she's not married, she still has so much going on in her life. But who is Eden Sassoon's husband? The Real Housewives of Beverly Hills star was married to a Hollywood movie executive, but the couple divorced in 2008 and currently share custody of their two children, Tyler and Olivia.
Back when she was an actual housewife prior to her TV portrayal on Bravo, Eden was married to a man named Tomer Devito, the founder and president of Native Pictures, LLC, a smaller scale movie production company. Tomer founded the company in 2008 and currently works with directors who have been featured at movie festivals like Cannes and SXSW. So even though the firm is smaller than the big picture film companies, Native Pictures is almost 10 years old and still going strong. And while Eden and Tomer have been divorced for just as long, according to her Instagram, they have the whole co-parenting thing down to a science.
Tomer has worked on the TV show Bright Falls and is listed as the executive producer on the short films The Fickle and Three Hours Between Planes. As Native Pictures is known for creating content that spans the gambit from shows to movies and commercials, they recently brought on Eivind Holmboe, who worked on campaigns for McDonald's and Volkswagen. So the production company definitely covers its bases as far as different kinds of content is concerned.
Although it looks like Tomer has remarried since his divorce from Eden in 2008, the former couple is obviously capable of getting together for their children and even taking family trips together, which is kind of amazing.
Eden is not only one of the heirs to her father's (Vidal Sassoon) fortune, but she also owns a salon and two Pilates studios of her own, making her a working single mom. Although she's not technically a housewife, I'd say that being formerly married to a movie executive gives you the kind of clout necessary to be considered one of the elite on The Real Housewives of Beverly Hills.
Tomer isn't a big part of the series, if at all, and he really shouldn't be since Eden's husband on Real Housewives of Beverly Hills is actually her ex-husband. But at the very least, the movie exec and the salon heiress are more adult than most co-parents and that's something, right?