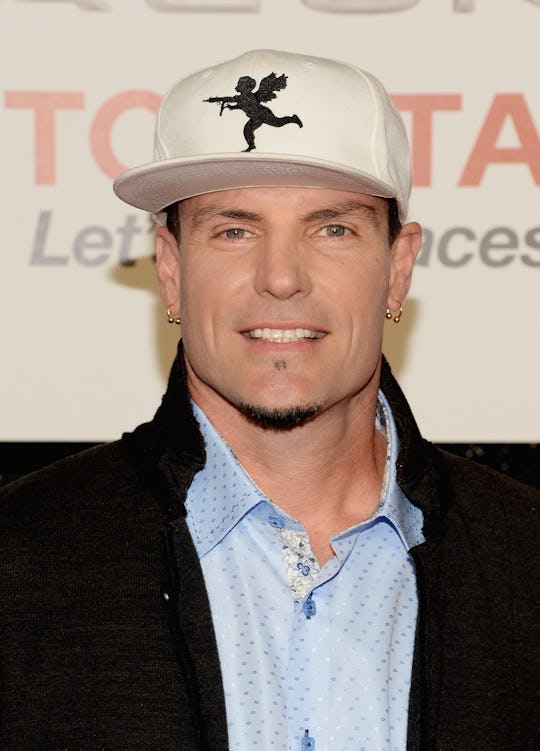 Jason Kempin/Getty Images Entertainment/Getty Images
Does Vanilla Ice Have Dance Experience? The 'Dancing With The Stars' Contestant Could Win
Once in a while, Dancing With the Stars will cast a star who is so experienced in the world of dancing that you wonder why they aren't the dancer half the the team. Such might kind of be the case with Vanilla Ice, who will be one of the contestants this season on Dancing With the Stars, but does Vanilla Ice have dance experience? We all know that he is most famous for his 90's hit "Ice Ice Baby", as well as a burglary charge that was later dropped, but there is obviously more to Ice than his white rapper skills that are still relevant today at any wedding reception or bar mitzvah you might attend.
If you take one look at the music video for Ice's biggest hit song, you'll see that yes, he can dance, which will undoubtedly give him something of a leg up on the competition this season. Yes, there will also be Laurie Hernandez, the Olympic gold medalist who has some dance experience, and Amber Rose, whose practices for DWTS have reportedly been amazing, but Ice was known for his kitschy dance moves as much as he was known for the hit song that catapulted him to 90's fame and never quite let him go away.
The professional dancer paired with Ice is Witney Carson, who is also one of the better dancers on the show, making the partnership sure to wow the judges, but also make viewers sit up a little straighter at home and be all, "Vanilla Ice? The kid's still got it." Of course these days, the 48-year-old former rapper is far from the kid he was when "Ice Ice Baby" came out in 1991, introducing Ice and his white boy fade to the world, along with rap stylings and dance moves that everyone would go on to copy as best as they could.
Because of Ice's singing and dancing talents, Public Enemy originally wanted him to sign with Def Jam Records, but he instead ended up making a deal with SBK Records. But even before that, the rapper was into break dancing as a teenager, so dancing has always been a part of Ice's life, but can he hang when it comes to Dancing With the Stars? There's a big difference between being able to remember a choreographed routine with a set of backup dancers and learning the Mambo and mastering different couples routines out on the dance floor.
All we can really hope for, though, is that by some miracle, we get to see a little freestyle dancing out on the floor and see Ice bust out some of those famed "Ice Ice Baby" moves.