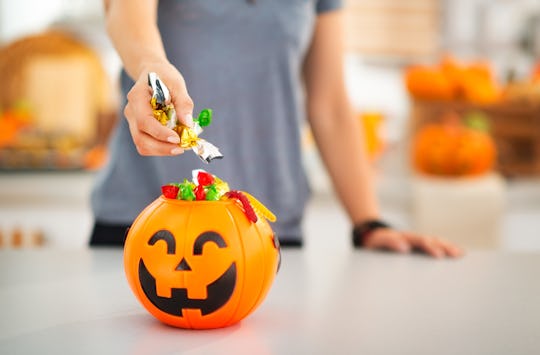 Alliance/Fotolia
Eat These 5 Halloween Candies To Increase Your Milk Supply (You're Welcome)
When I was still breastfeeding my daughter, I felt like I was constantly hungry for all of the things. Late-night feedings, early mornings, and surging hormones often meant I had odd cravings. My favorite? A homemade peanut butter and jelly oat bar paired with a tall glass of orange juice. The bonus, of course, was that the oats in the bars were said to help with milk production. So I ate five. Anyway, I say 'tis the season for putting together a Halloween candy bucket to increase milk supply. Because the truth is, I love a reason to indulge in something sweet and claim it's in the name of good health.
But before we get started, I do have to point that, all in all, you'll want to focus on healthy foods to keep the milk flowing. (Yada, yada, yada, I know.)
"Nutrition is one of the best ways to increase milk supply," Margaret Buxton, a certified nurse midwife and the clinical director of the Nashville baby+co. birth center, tells Romper in an email interview. Buxton says in addition to fruits, vegetables, and whole grains, staying hydrated with water is key to adequate breast milk production. "Make it a habit to drink a large glass of water every time you breastfeed," she says.
I know, fruits and vegetables? Yawn. But seriously, eat a salad and guzzle some water, because in a world where breast milk production is at stake, I'm all about balance. Now, on to the candy.