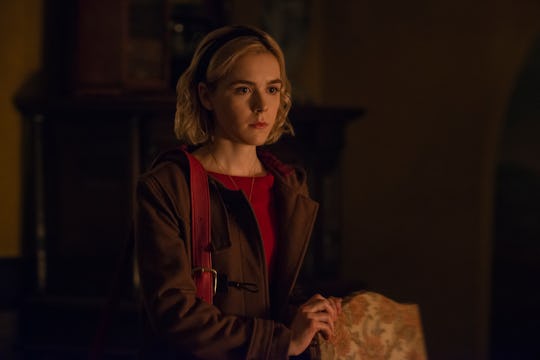 Diyah Pera/Netflix
TV Shows Premiering This October That You *Need* To Watch
Fall brings on pumpkin spice everything and spending *too* much on Halloween decor at Target. But the season also brings oodles of good TV to give you an excuse to stay inside on weeknights (as if you need one). And everything premiering this October will get you excited for the month ahead.
'Tis the season for new primetime shows including everything from soapy teen dramas to half-hour sitcoms, but Halloween also ushers in all kinds of horror series to really get you in the holiday spirit. Netflix and Hulu are both hopping on the spooky train with The Haunting of Hill House and Light as a Feather, respectively. And I can't forget Chilling Adventures of Sabrina, which I may watch all in one day through my fingers with the lights on throughout the house.
Aside from the horror genre specifically, there are plenty of other options to fill up your weekly schedule of TV viewing. I don't think I've cared as much about half hour comedies since The Office and Parks and Recreation ended (R.I.P.), but Superstore and The Good Place are more than substantial replacements. It's kind of hard not to want to watch literally all of the shows, but most of what's premiering on TV in October is definitely worth a look.