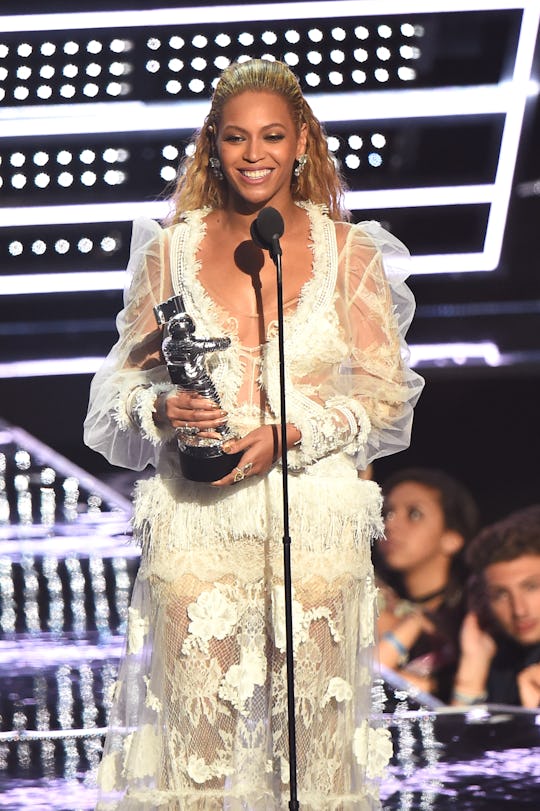 Michael Loccisano/Getty Images Entertainment/Getty Images
Hilarious Beyoncé Twins Tweets Are Keeping Fans Occupied
Has Beyoncé forsaken her devoted Beyhive? Of course, she's has exactly zero obligation to share with her ardent fans and admirers any information about the two newest additions to her family, twins who were reportedly born June 12... but the suspense is brutal, Bey. Amid the (unconfirmed) news that these newborn heirs to the empire have finally left the hospital and headed home with Beyoncé and husband JAY-Z, the rumors about their names and the fevered wait for a photo just won't quit. And when the Queen goes publicly silent (as she, you know, adjusts to life as a mother of three), funny tweets about Beyoncé's twins flood in to fill the void.
The latest (not officially verified) news in the Beyoncé twins saga is that they've been released from the hospital after having been born premature, and are now home at the family's rented Malibu mansion. So far, neither Bey nor JAY-Z have commented on the rumors that the babies are a boy and a girl, or that they're named Shawn and Bea after their parents. And they certainly haven't provided that elusive photo of the two newest members of the United States' royal family. They obviously want privacy right now (they requested as much after daughter Blue Ivy, now 5, was born back in 2012), and they should absolutely have it. But that doesn't make this any easier for their most fervent disciples.
Instead, fans are searching for signs that the big Instagram reveal is imminent:
And MTV perfectly summed up how so many fans are dealing with the wait in the meantime:
Everyone just wants to do their part to welcome these little ones into the world:
Others still say they won't believe the rumors that the twins are here until it comes directly from the Queen herself:
Overall, no matter how Bey diehards feel about the twins, they really, really miss her. After all, it's been forever since she's made a public appearance (with good reason, but still):
But, hey, the whole family definitely does need some space, because those twins are going to have a lot to process when they realize that their mom is freakin' Beyoncé:
Maybe it's smart to just resign yourself to the fact that Bey is definitely going to wait until she's 100 percent ready to show her children to the world — and that it might be a while:
Seriously, though, anyone in the Beyhive would pretty much do anything for a glimpse:
Among the best reactions, though is that of The Daily Beast entertainment writer Ira Madison III, who joked that it was the twins who accepted Bey's Viewers' Choice award at the 2017 BET Awards Sunday:
In fact, Beyoncé's protégés Chloe x Halle accepted the award and delivered her first public statement since the twins' arrival. They're not twins, but they are insanely talented. And let's be honest: If anyone's babies would be ready to attend the BET Awards and take the stage at the tender age of two weeks, it would be the offspring of Beyoncé and JAY-Z.