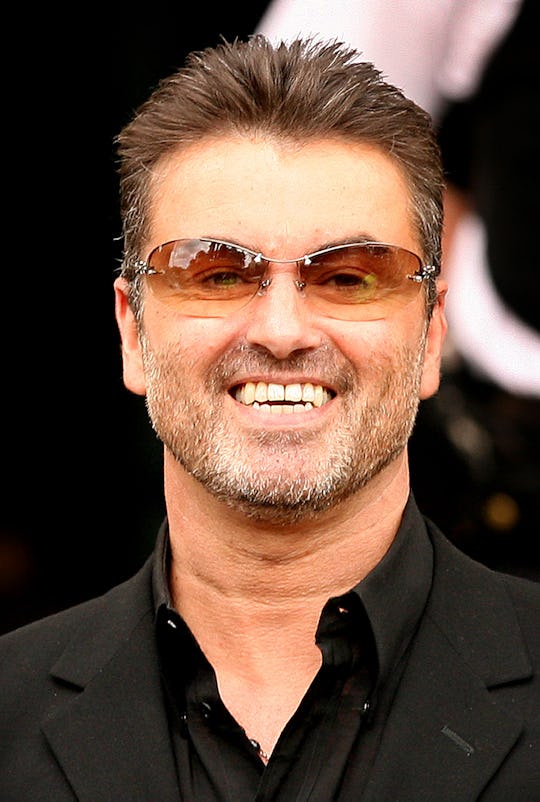 Peter Macdiarmid/Getty Images News/Getty Images
George Michael's Net Worth Reflects His Career
News broke on Christmas Day that legendary pop icon George Michael died at the age of 53 years old. According to the BBC, the star's publicist confirmed his death on Sunday and said he "passed away peacefully at home." The British singer — who rose to fame during the 1980s as part of the pop duo Wham! with his school friend Andrew Ridgeley and later continued his successful career as a solo performer — had an insanely successful music career and Michael's net worth certainly reflects the lasting memory that his talent ingrained in history.
Throughout a career spanning almost four decades and selling more than 100 million albums worldwide, Michael's reportedly acquired an estimated net worth of $175 million, according to The Richest.
Michael — who was born Georgios Kyriacos Panayiotou — is remembered for his upbeat Wham! hits from the 1980s, such as "Club Tropicana," "Wake Me Up Before You Go-Go," and "Last Christmas."
A year after Wham! parted ways in 1987, Michael later continued his career as a solo performer and released his first solo album Faith, which went on to win several awards including the Grammy Award for Album of the Year and three American Music Awards in 1989.
While very few details about the English singer's cause of death have been released to the public, police reportedly say there were no suspicious circumstances, according to the BBC.
"It is with great sadness that we can confirm our beloved son, brother and friend George passed away peacefully at home over the Christmas period," the legendary singer's publicist said in a statement, according to the BBC. "The family would ask that their privacy be respected at this difficult and emotional time. There will be no further comment at this stage."
Soon after news of Michael's death broke on Sunday evening, tributes quickly began pouring in about how the star had made such an incredible and legendary mark in history. Fans and fellow stars shared their reactions, which were a somber mixture of disbelief and utter sadness.
It's not entirely clear at the moment who Michael left his fortune to, as the star wasn't married at the time of his death nor did he have any children. And although the singer tried to keep his personal life out of the public eye, Michael, who came out to CNN as gay in 1998, was most recently linked to Lebanese celebrity hairstylist and male model Fadi Fawaz, according to The Daily Mail.
It is clear, however, that while the world tries to forget how tragic of a year 2016 has been, Michael will always be remembered as one of the most iconic pop stars who has given the world lasting memories.