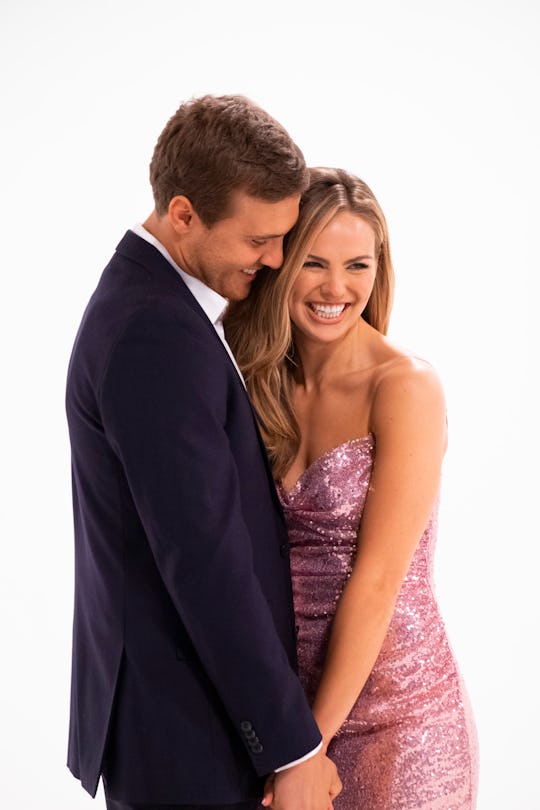 John Fleenor/ABC
Hannah & Peter Had Their Fantasy Suite Date On 'The Bachelorette' In A Windmill
It was teased for weeks leading up to Monday's episode and fans waited patiently to see the elusive windmill date that Hannah tells Luke about during their overnight date on The Bachelorette. After all of the hoopla, viewers saw that Hannah and Peter's overnight was in a windmill on The Bachelorette and the mystery was solved. But it was definitely a Bachelorette first and will probably go down as one of the most memorable fantasy suite dates in The Bachelor franchise history.
After their overnight date, Hannah and Peter teased that they had sex, but neither came right out and said it. What really matters, though, is that they were able to get closer and that their feelings for each other deepened after their first actual alone time together since the season began.
It was important for Hannah to hear from Peter that he loves her before she embarked on their overnight date. So when he told her that he's in love with her, they spent the first overnight date of the season in a windmill in Greece. It was basically the setting for a romance novel. And like Colton's fence jump from last season on The Bachelor, the windmill was *the* moment fans had been waiting for this season.
Although the windmill date could have been with three out of Hannah's final four men, the one guy fans were sure it wasn't with was Luke. There were multiple clips from the end of the season that teased Hannah and Luke's confrontation about having sex with the other men. When Luke says in one of the clips that he would break things off with her if he found out that she slept with one of the other guys, she lets it all out.
Fans were eager to find out who Hannah might have slept with during overnight dates and once the windmill popped up in her date with Peter, it was clear that it was the fantasy suite date to pay extra close attention to.
Colton, who briefly dated Hannah on his season of The Bachelor, recently commended Hannah for being so open about having sex in a windmill and for being open about her sexuality as a whole this season. "I'm here for all of it," Colton told Entertainment Tonight. "I know it's sort of polar opposite of what my take on my season was, but I think that's what's so cool about The Bachelor franchise, is everybody has their own twists to things."
He added that "there is no middle ground" on the show when deciding whether to have sex or not to have sex. "If that's what she was feeling was necessary for that relationship, then I'm glad that she got to do it," he said.
Although Hannah admits in a promo that she had sex in a windmill (twice), fans still had questions about what went down in the windmill and with who. Instead of obsessing over the her sex life, though, I think it's important to celebrate the fact that Hannah had successful overnight dates with at least one of her final four men.
I don't know if spending the night in the windmill means Hannah is that much closer to choosing Peter over the other guys, but it has to be a good sign that the windmill heard around the world was such a major part of the back end of The Bachelorette this season. Hannah hasn't yet said that she is falling in love with Peter, so there might still be some hesitation on her part. Regardless of where Hannah and Peter's relationship goes, however, he will forever be linked to *that* windmill from The Bachelorette.