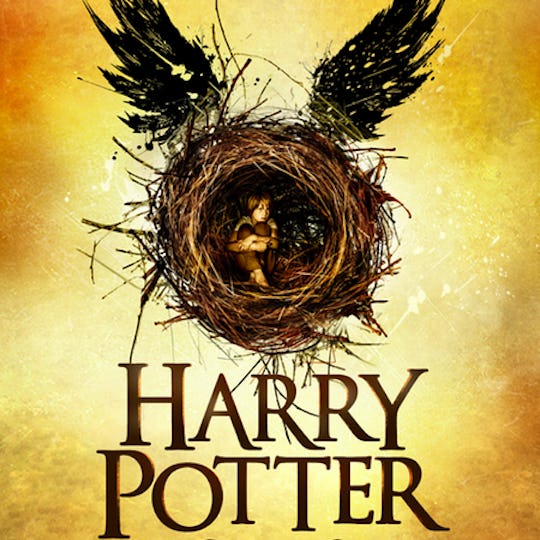 West End Theatre
'Harry Potter & The Cursed Child' Book Releases This Summer — This Is Not A Drill
Since 2007, Harry Potter fans have been mourning the end of the perfect seven book series, despite the wizarding world continuing to grow in theme parks, movies, and plays. But this morning, everyone's dreams have come true with an incredibly exciting announcement — an eighth Harry Potter book is being released this summer.
This is not a drill. It's massively huge news for all Harry Potter fans, but especially for the ones that were hoping to see the London stage production of Harry Potter and the Cursed Child as this new Harry Potter book will actually be the entire script of the play.
Harry Potter and the Cursed Child as a stage production premieres on July 30, but the script will be available in both print and an eBook version on July 31, according to Pottermore. The story picks up the moment after we last saw Harry, waving to his children on Platform Nine and Three-Quarters as the new Potters headed off to Hogwarts. The play is staged in two parts, and both will be included in the eighth book release.
So if you were totally bummed that you were never going to make it to London to see your favorite world come to life, take a deep breath. Now you get to read it all for yourself and never miss a thing. Nearly a decade after the last book's release, every Harry Potter fan's dream is currently coming true.
So make room on your bookshelves for Harry Potter and the Cursed Child, the eighth book in the incredible series as its released July 31 — on Harry Potter's 36th birthday no less. What a great gift to The Boy Who Lived and his adoring fans.