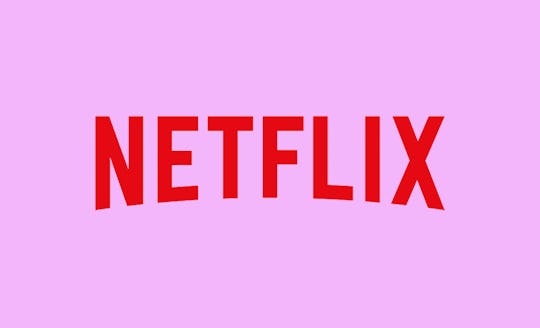 Liz Minch/Bustle
Here's Everything That's Coming To Netflix This September
Every time a TV show or movie leaves Netflix, a little piece of me goes along with it. But that also means that more beloved forms of entertainment are on the way, so really, it always balances itself out. Regardless of what's coming to Netflix in September 2017, there are still some good options on the streaming service. But since the new additions are just in time for fall, it's time to start getting excited. With more and more Netflix Originals added to the roster every month, it's slowly becoming the main source for the best documentaries and true crime obsessions. Not to mention the beloved TV shows and movies that are regularly added to round it all out.
One of the best parts is that even if something isn't on Netflix now, as new titles are added each month, favorites could make reappearances. Like the entire Jaws saga returning to Netflix in September, which made an exit to the streaming service a while ago. There are also a ton of stand-up specials for when you just can't commit to a new TV show or you and your partner have already spent a good hour trying to find the right movie to watch.
The fall doesn't have to be about staying indoors by any means, but everything coming to Netflix in September 2017 will definitely make you excited for those chillier nights.
Dead Poets Society (Sept. 1)
Robin Williams wasn't a cartoonish version of himself in Dead Poets Society and he definitely didn't have to make corny jokes to get through to the kids. He was actually a source of inspiration in a classic that you're never really too old to learn from.
Jaws/Jaws 2/Jaws 3/Jaws: The Revenge (Sept. 1)
The world's love and fear of sharks probably began long before Jaws was released in 1975, but all of the preceding movies helped create a memorable thriller franchise that doesn't even include a masked serial killer.
Little Evil (Sept. 1)
Speaking of serial killers, Little Evil, starring Adam Scott (Parks and Recreation) and Evangeline Lilly (LOST) is about a guy who meets the woman of his dreams, only to discover that her son is apparently pure evil. But instead of being serious and horrific, it's actually a dark comedy for a change. I'm intrigued!
Narcos: Season 3 (Sept. 1)
In the third season of Netflix's hit series, the focus is shifted from Pablo Escobar to the drug cartel, Gentlemen of Cali. Since the Cali cartel was already mentioned in the series and shown to be just as terrifying, the new direction of the series will no doubt have the same gritty true crime feel to it.
Pulp Fiction (Sept. 1)
A cult classic even before it was a classic at all, Pulp Fiction is about four intertwining tales of over-the-top violence and crime that helped to boost director Quentin Tarantino's career.
The Rugrats Movie (Sept. 1)
As any millennial will tell you, Rugrats is a timeless cartoon. So getting in a few rewatches of The Rugrats Movie won't be hard to do. Plus, now you can share your love of Reptar with your kids.
Marc Maron: Too Real (Sept. 5)
Marc Maron has been on an apparent roll with Netflix lately after co-starring as Sam in the new Netflix Original series GLOW. Naturally, his stand-up is sure to bring some more of his deadpan comedy.
The Blacklist: Season 4 (Sept. 7)
If you've never watched the James Spader-helmed NBC drama about a former wanted fugitive-turned FBI informant, Netflix is here to catch you up. And it's definitely worth a solid binge.
BoJack Horseman: Season 4 (Sept. 8)
You don't have to really know anything about the adult cartoon revolving around a half man/half horse protagonist, so don't overthink it and just enjoy the adult humor.
The Confession Tapes: Season 1 (Sept. 8)
Almost in the same vein of Making a Murderer, new Netflix Original crime docuseries The Confession Tapes dives into the taped confessions of those who were coerced into giving false admissions of guilt.
The Walking Dead: Season 7 (Sept. 8)
The beginning of The Walking Dead Season 7 was an intense ride and it only got wilder from there, so giving it a rewatch before Season 8 on premieres on October 22 is probably a good idea.
Portlandia: Season 7 (Sept. 9)
Following Fred Armisen and Carrie Brownstein as they change into all of your favorite characters is what makes Portlandia so much fun to watch. And Season 7 had all of the favorite weirdos in play.
American Vandal: Season 1 (Sept. 15)
On Sept. 15, another Netflix Original docuseries premieres, but instead of being centered around a legitimately innocent wrongly accused person, it's a satirical look at the true crime genre. The docuseries focuses on Dylan (Jimmy Tatro, 22 Jump Street), a high schooler accused of drawing phallic images on a couple dozen cars on school property.
First They Killed My Father (Sept. 15)
Based on a nonfiction book of the same name, this Angelina Jolie-directed movie is about Loung Ung, who became a child soldier during the Khmer Rouge regime in Cambodia in the 1970's and '80s.
Disney's Beauty and the Beast (Sept. 19)
Even if you aren't big on Disney movies (and apparently made of stone), you will likely still enjoy the live action version of Beauty and the Beast that somehow managed to capture all of the animated qualities and colors of the animated movie, while bringing it up to date in a few ways.
Jerry Before Seinfeld (Sept. 19)
In Jerry Seinfeld's first Netflix stand-up special, the comedian will apparently talk about his life as a comedian in the '70s, long before Seinfeld was a thing and on in syndication almost everywhere.
Carol (Sept. 20)
Carol is the tragic love story between two women in 1950's Manhattan (played by Rooney Mara and Cate Blanchett) whose love is not only forbidden to those around them, but also complicated by the consequences it has for them both.
Gotham: Season 3 (Sept. 21)
Maybe it's because it's a TV show based on a comic book series, but Gotham gets more action-packed every season and that's pretty much the way I prefer it as a fan. With the return of some major fan favorite villains and the interesting Bruce Wayne arc, Season 3 was the season fans needed.
Fuller House: Season 3 Part 1 (Sept. 22)
On the 30th anniversary of Full House, the series that started it all, Fuller House will premiere the first part of its third season on Netflix. Luckily, the second part of Season 3 will premiere in December, so the wait in between won't be too terrible.
The Magic School Bus Rides Again: Season 1 (Sept. 29)
I'd be lying if I said I wasn't highly anticipating SNL's Kate McKinnon as the new Ms. Frizzle and a whole new series to watch and learn from. What better way to force your child into enjoying TV with you than a reboot of the classic cartoon you came to love while growing up?
Also coming in September:
Sept. 1
Amores Perros
City of God
Deep Blue Sea
Disney's Hercules
Disney's Mulan
FINAL FANTASY XIV Dad of Light: Season 1
Fracture
Gangs of New York
Gone Baby Gone
High Risk Hoodwinked
Hotel for Dogs
LEGO Elves: Secrets of Elvendale: Season 1
Maniac: Season 1
Outside Man: Volume 2
Requiem for a Dream
Resurface
Shaq & Cedric the Entertainer Present: All Star Comedy Jam
Shaquille O'Neal Presents: All Star Comedy Jam: Live from Atlanta
Shaquille O'Neal Presents: All Star Comedy Jam: Live from Dallas
Shaquille O'Neal Presents: All Star Comedy Jam: Live from Las Vegas
Shaquille O'Neal Presents: All Star Comedy Jam: Live from Orlando
Shaquille O'Neal Presents: All Star Comedy Jam: Live from South Beach
She's Gotta Have It
The B-Side: Elsa Dorfman's Portrait Photography
The Last Shaman
The Lost Brother
The Secret Garden
The Squid and the Whale
West Coast Customs: Season 5
Who the F**K is that Guy
Sep. 2
Vincent N Roxxy
Sept. 4
Graduation
Sept. 5
Carrie Pilby
Facing Darkness
Like Crazy
Newsies: The Broadway Musical
Sept 6
A Good American Hard Tide
Sept. 8
#realityhigh
Apaches: Season 1
Fabrizio Copano: Solo Pienso En Mi Fire
Chasers: Season 1
Greenhouse Academy: Season 1
Joaquín Reyes: Una y no más
Spirit: Riding Free: Season 2
Sept. 11
The Forgotten
Sept. 12
Jeff Dunham: Relative Disaster
Sept. 13
Offspring: Season 7
Ghost of the Mountains
Sept. 14
Disney's Pocahontas
Sept. 15
Foo Fighters: Back and Forth
George Harrison: Living in the Material World
Larceny
Project Mc²: Part 5
Rumble Strong Island
VeggieTales in the City: Season 2
Sept. 18
Call the Midwife: Series 6
The Journey Is the Destination
Sept. 19
Love, Sweat and Tears
Sept. 22
Jack Whitehall: Travels with My Father: Season 1
The Samaritan
Sept. 23
Alien Arrival
Sept. 25
Dark Matter: Season 3
Sept. 26
Bachelorette
Night School
Restless Creature: Wendy Whelan
Terrace House: Aloha State: Part 4
Sept. 27
Absolutely Anything
Sept. 29
Big Mouth: Season 1
Club de Cuervos: Season 3
Gerald's Game
Real Rob: Season 2
Paul Hollywood's Big Continental Road Trip: Season 1
Our Souls at Night
Sept. 30
Murder Maps: Season 3
There's never really a shortage of things to watch on Netflix on any given night and with everything coming to Netflix in September 2017, your watchlist is about to get a lot longer.