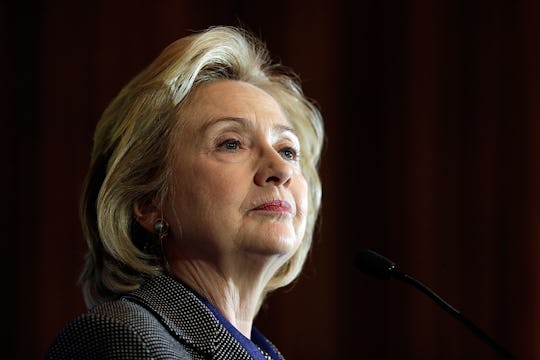 Win McNamee/Getty Images
Hillary Clinton Tweets About Paris Attacks, & Her Words Speak Volumes
Earlier today, three explosions and at least six shootings broke out in several locations outside of the Stade De France. At present, over 100 people have been killed and dozens more wounded.
Update: The death toll currently sits at about 130, with over 350 wounded. Nearly 100 of those wounded are hurt critically. ISIS has claimed responsibility for the attack.
French police told press that they believe all attackers are dead. The explosions and the surrounding details, many of which have still yet to be confirmed, have sent shockwaves around the globe. In the U.S., Hillary Clinton has already tweeted about the attacks, and her tweet is a harrowing reminder of the man-made violence individuals are capable of inflicting on one another.
While in the past we've often had to wait hours for politicians and key political figures to comment on both domestic and international violence and crises, Twitter has greatly changed the speed with which elected individuals are able to make statements. Clinton has set herself apart from the rest of the presidential playing field by commenting quickly and publicly on issues affecting her peers, both in the United States and beyond. Her accessibility and honesty are appreciated, both in times of sadness and in joy. Today, however, her comments come on the heels of a three devastating explosions and six shootings that took place in Paris, France outside of the Stade De France where a friendly match between the French National Team and the German National Team had taken place. President Obama delivered a heartfelt, harrowing statement to reporters and press waiting at the White House
Her tweet:
Following her tweet, other presidential hopefuls also reacted to the terror attack with words of hope, love, and prayers for Paris.
Image: Win McNamee/Getty Images