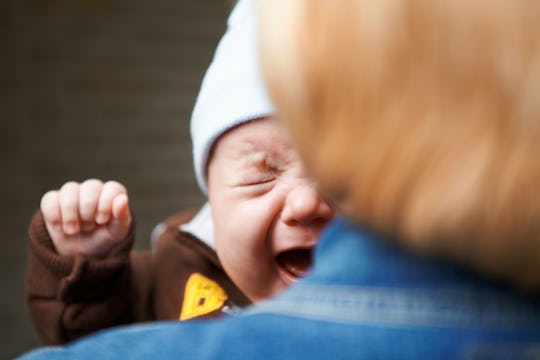 Alex Oakenman/Shutterstock
How Big Of A Crier Your Baby Will Be, Based On Their Zodiac Sign
As a new mom, hearing your baby cry is the worst. It breaks my heart every damn time. Fortunately, I have been pretty lucky and, until recently, my babies haven't cried all that much. My youngest, however, seems to have found his voice. I would give just about anything to understand why he cries and how I might prevent his crying in the first place. So, duh, I turned to astrology. I mean, can you learn how big of a crier your baby will be based on their Zodiac sign? I say it's worth a try.
I discovered the stars are pretty spot on when it comes to predicting baby cries, at least when my babies are concerned. My youngest son has major separation anxiety and cries whenever I leave the room or put him in his crib for the night. I learned that he's an Aquarius — a sign known for hating being left alone. So there's my explanation, my friends. My oldest son only cried when he needed something immediate, like a diaper change or meal. Which makes sense, because he's a calm but assertive Scorpio. Again, his astrological profile is absolutely accurate.
Parenting a newborn is not for the faint of heart, so if you are pregnant and would like to know whether or you should stock up on tissues (for you), some good walking shoes (to carry the baby that won't let you put them down), or some good earplugs (kidding), read on for some astrological insider information.