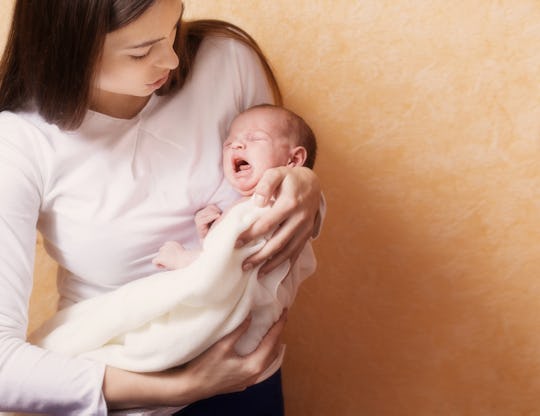 Maya Kruchancova/Fotolia
The Best Way To Soothe Your Crying Baby, Based On Their Zodiac Sign
Parenting a newborn is not for the faint of heart. They, unfortunately, don't come with instruction manuals, and just when you think you know what you're doing, their likes and dislikes change. The only way babies communicate is by crying, and every baby seems to require different strategies for calming, soothing, and quieting their cries, and it takes some time to figure them out. It would be so nice if something could give you a head start. Like, is it possible to tell how to soothe your crying baby, based on their Zodiac sign? Personally, I'm pretty much willing to try anything because I can't stand to hear my baby cry.
To be honest, I've never really been into astrology. It can't possibly be accurate, right? But when I looked up my kids' signs to see if I could gain some insight about their personalities, their horoscopes seemed pretty spot on. My Gemini daughter constantly changed her mind about what she wanted as a baby (and still can't make up her mind as an 8-year-old). My Scorpio son is calm was can be, and my Aquarius baby? Well, let's just say my mom life with him is never boring.
So, while I don't think astrology is accurate all (or even most) of the time, and each baby is likely to need different things, it might come in handy to have some star-based tricks up your sleeve.