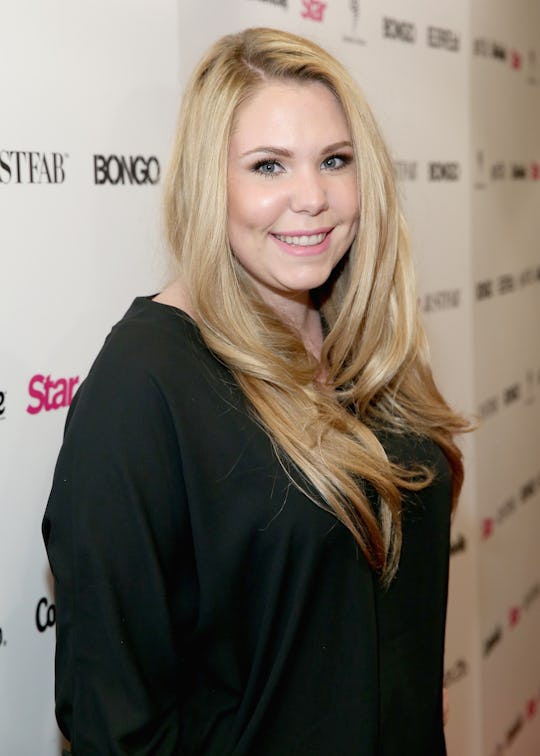 Jonathan Leibson/Getty Images Entertainment/Getty Images
How Kailyn Lowry & Chris Lopez Met
When Teen Mom 2 star Kailyn Lowry first announced that she was pregnant with her third child back in February, it was not immediately clear who the baby's father was. Since then, fans learned that a man by the name of Chris Lopez is the father of the as-yet unnamed "Baby Lo," who was born Aug. 5. Still, it appears that Lopez isn't interested in the limelight (or the glare of MTV's reality-show cameras), so fans probably won't be hearing much about him anytime soon. Still, it's been reported that the two are no longer in a relationship, and those following the news even have some insight into how Kailyn Lowry and Chris Lopez met.
Apparently, the two were friends before they conceived a son together. E! News identified Lopez as a "longtime friend" back in May; Wetpaint specified that the two are friends from college. That makes sense, as the 25-year-old Lowry graduated from the University of Delaware with a degree in mass communications in May. Whatever the case, In Touch Weekly reported that the two were in a "casual relationship" that's over now. It seems pretty definite that Lowry and Lopez aren't going to be together, but that doesn't mean that Lopez won't be a part of the baby's life.
Lowry is also the mom to two other sons: 7-year-old Isaac and 3-year-old Lincoln. While she has already made clear that she does not want Lincoln's father and her ex-husband, Javi Marroquin, to be involved in Baby Lo's life, she's taken the opposite stance when it comes to Lopez's future role. "Every child deserves their dad," she said in an interview with Radar Online after Baby Lo's birth. "I'm hopeful. I'm positive he'll be around."
Before saying that she was hopeful, Lowry shared her worry that she would have to "have this baby 24/7 by myself with no help," in a blog post that has since been deleted, E! News reported in early May. But there seems to have been some sort of shift: Lopez was spotted leaving the Dover, Delaware, hospital where Lowry had given birth along with her on Aug. 7, and Mom, Dad, and the baby even stopped at Starbucks on the way home.
And it appears that he's spent time with Baby Lo since, too. "My lil man put a smile on my face every time I look at him lol," Lopez tweeted Aug. 16.
Whatever the status of Lowry and Lopez's relationship, it's nice to see that Lopez and his son are getting to know each other.