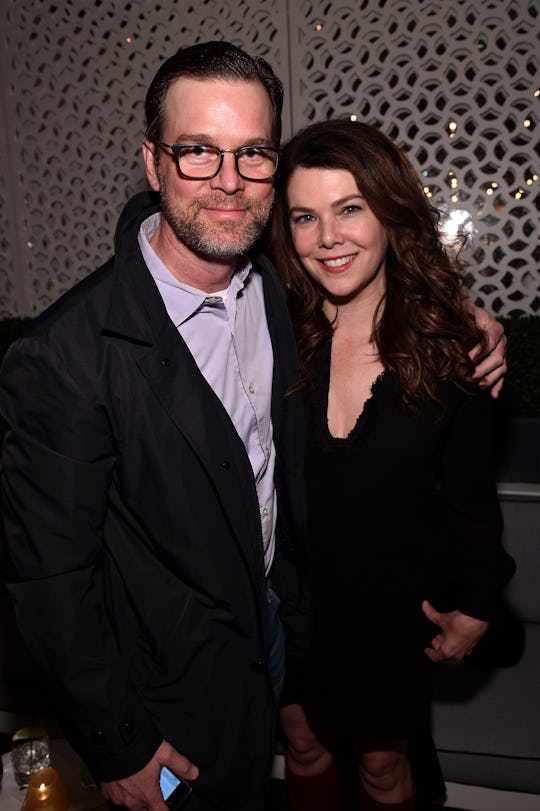 Bryan Bedder/Getty Images Entertainment/Getty Images
How Did Lauren Graham & Peter Krause Meet? The 'Gilmore Girls' Star Played His TV Sister
Actors are well known for falling for their co-stars when they play on-screen lovers, but for Lauren Graham and her longtime boyfriend, it developed a little bit differently. So how did Lauren Graham and Peter Krause meet? The Gilmore Girls TV mom met her boyfriend while they were filming the NBC drama, Parenthood, (I'm sure you've heard of it), even though on the show they played the farthest thing from a couple — they were siblings. Still, the chemistry was obviously there and now, a year after the show wrapped and six years after the couple started dating, they're still going strong.
Curiously, though, Graham's Gilmore Girls mom, Kelly Bishop, revealed to Glamour that years before the two ever met on the set of Parenthood, she actually tried to set Graham and Krause up. At the time, however, he was married and Graham did admit to having worked with him years before and liking him, but it just wasn't their time. "I saw that guy and thought, wow, he'd be really good with Lauren," Bishop told the magazine.
So while I'm sure Gilmore Girls fans would all love to see Lauren Graham somehow end up with Scott Patterson (Luke), the connection between Graham and Krause is very real, so you kind of have to love them.
A couple of years ago, Graham appeared on The Ellen DeGeneres Show and while everyone's favorite talk show host asked Graham and Krause to get married ASAP, Graham said that for now, they are happy just being together and that "we are very happy as we are." Again, you have to wonder their secret. Maybe it's not putting a ring on it? Or maybe they're just really meant to be? Either way, Graham and Krause's relationship seems to be working better than ever for the longtime couple.
Long before Gilmore Girls was even a thing, Graham was a budding Hollywood star, rooming with Connie Britton (American Horror Story, Friday Night Lights) and a few years later, in 2002, she met and dated Friends star Matthew Perry. In the 2010 March issue of More magazine, Graham explained her high school boyfriend from years ago as her alphabetical soulmate: "My first boyfriend in high school was the guy who sat in front of me, because, you know, alphabetically, we were soul mates."
She also said that she typically connects with men she meets by accident, which makes total sense with her meeting and falling for Krause, who just so happened to get cast as her co-star on Parenthood. I guess she was just cast on the right show at the right time.