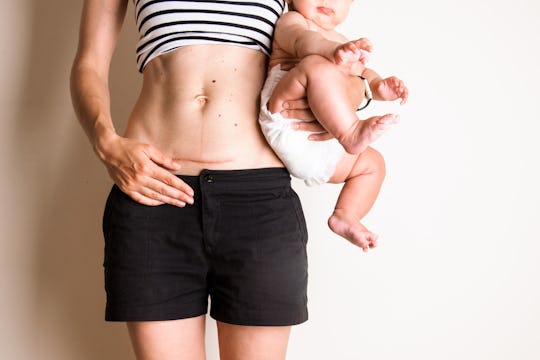 troyanphoto/Fotolia
12 Things People Don't Realize Happen When You're Healing From A C-Section
You don't know what you don't know, and when it comes to C-sections, there's a lot people don't know, from the procedure itself to things people don't realize happen when you're healing from a C-section. I think this is unacceptable, especially because a C-section is a common procedure. I'm not saying all schoolchildren should take a course in cesarean birth, but I think the nitty gritty of the procedure should be more widely discussed so that, should the need for one arise (or if a woman decides she wants a C-section) people are better prepared for the process and recovery.
I will admit, however, that even with research, there are still some things that take you by surprise. I made a point to delve into the logistics of every kind of labor and delivery before I gave birth (preparation is clutch: once a Girl Scout always a Girl Scout) and I was still thrown for several loops after my emergency C-section. They weren't insurmountable or all that awful, to be honest, but they were still jarring.
Your mileage may vary on any one of the following points, because (and this may shock you) everyone is different, but here are some of the things I've discovered many people don't realize happen when a person is healing from a C-section.