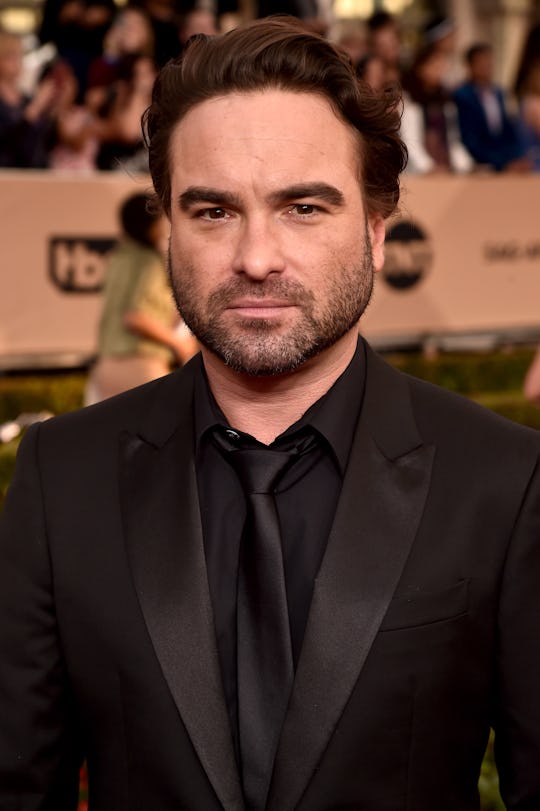 Alberto E. Rodriguez/Getty Images Entertainment/Getty Images
David Has Some Explaining To Do In The 'Roseanne' Revival
Somehow, the TV gods made it possible for the stars to align and pretty much all of the original Roseanne cast has been able to return for the reboot. Noticeably absent, though, is David, who ended the original show on a high note, happily married to Darlene. But since he has yet to grace our TV screens, it makes you wonder: how does David return in the Roseanne revival? He definitely has some explaining to do, especially since it was revealed that Darlene is single, raising both of her children alone, and had to resort to moving back home to her parents' house in order to figure things out.
I'm not saying David is totally to blame for all of this, but I do kind of have a bone to pick with the one character who was always so sweet and empathetic on Roseanne. Since there have been a few episodes so far and no sighting of David and really no clear indication of where he is, the curiosity has only grown. However, it looks like he's set to appear in Episode 5, aptly titled "Darlene v. David," which will premiere on Tuesday, April 17 on ABC.
According to the synopsis for the episode, "David unexpectedly shows up for Harris' birthday after being absent for years, forcing Darlene to re-examine their relationship and the rest of the family." So we won't be waiting much longer to finally see David as an adult, but from the promo he's been shown in, he kind of appears to be anything but grown up.
In the one promo that shows David back at the Conner home, he looks like he hasn't shaved, or possibly even showered, in days and since the last time we saw him he was a fresh-faced, new husband and father, it's definitely a shocker. Needless to say, as the episode title says, their reunion won't be an easy one. And since David returns for his daughter's birthday party after years of being away, chances are he won't be met with a warm welcome there either.
Emma Kenney, who plays Darlene and David's daughter and literally looks like she could be their child in real life, told Us Weekly that Harris will have a ton of mixed feelings upon her father's return to her life, which is to be expected. "I think that Harris feels the way any teenage girl would feel if she didn't grow up fully with her father," Kenney told the outlet. "I think we'll see her going through issues — obviously her relationship with her father will be a broad issue when [Johnny Galecki's] character comes back into the show."
While it won't be too much longer until David finally returns to shake things up in the Conner household, it will be Galecki's only appearance of the season, so hopefully the story line will make it count. It was reported long before the premiere of the Roseanne revival that the actor's filming and production schedules for The Big Bang Theory and Living Biblically would only allow him to be in one episode for the revival. But Galecki himself has said that he'd be open to appearing in more episodes in the future.
Since David's return to the series will likely paint him in a less than favorable light, it will definitely be interesting to see how things progress, especially if there's any hope of his relationship with Darlene being salvaged in some way. I guess it's kind of a good stepping stone in the right direction that he makes his return on Harris' birthday of all days. But like I said, he's got plenty of explaining to do.
Check out Romper's new video series, Romper's Doula Diaries:
Watch full episodes of Romper's Doula Diaries on Facebook Watch.