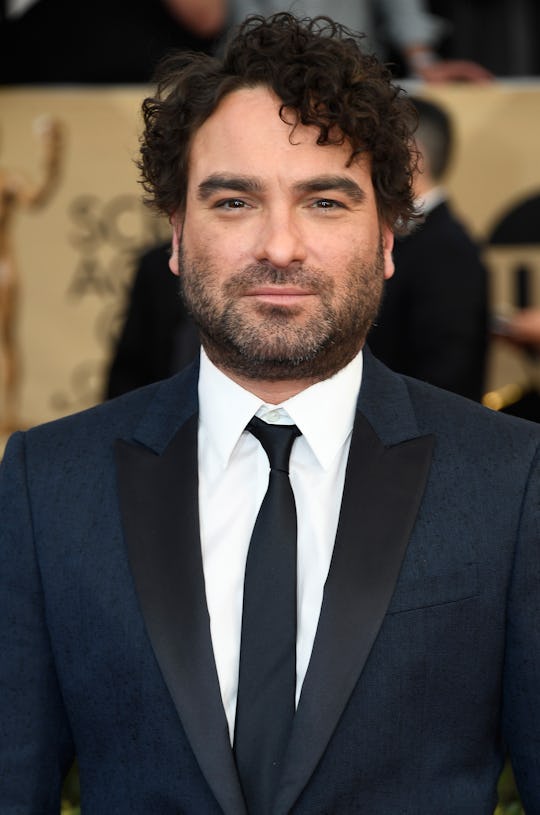 Frazer Harrison/Getty Images Entertainment/Getty Images
Have You Been Wondering If David Would Return For The 'Roseanne' Revival?
In the premiere of the Roseanne revival, almost all of the Connor family members were present, which is of course what really matters. We even got to see both Beckys, in one place, which was a treat for fans of both Sarah Chalke and Lecy Goranson, who both played the eldest Connor child at one point in the series. But someone who was noticeably absent was David, Darlene's husband and childhood sweetheart. So, will David be in the Roseanne revival at all? In a way, it wouldn't be the same without him, especially since he was a big part of Darlene's teenage years and young adulthood.
He even moved in with the Conners, then stayed with Darlene while she was in art school in Chicago, and eventually lived next door to the Conners at Jackie's house as well. He may not be an official Connor, but he was definitely like the fifth child honorarily adopted into the family before he married into it. So it should come as no surprise that fans on Twitter were confused as to why he wasn't in the premiere of the Roseanne reboot and were quick to ask if David will be in Roseanne this time around at all.
The good news is that yes, David will be in the Roseanne revival. The bad news is that, given Johnny Galecki's schedule with The Big Bang Theory and Living Biblically, he was only able to commit to one episode of the new show's first season. However, when David will appear in Roseanne is hard to say at the moment.
In the premiere episode, it was made clear that Darlene and both of her children, fathered by David, moved in with Roseanne and Dan because she lost her job and not because, as she claimed, she needed to be there to take care of her parents. So clearly David and Darlene hit a few major bumps in their marriage, which resulted in either a divorce or separation, since he was nowhere to be found and Darlene seemed even more dreary than fans remember her to be.
Even though David will be in just one episode of the new Roseanne series, which I guess you could unofficially call Season 10, Galecki has said that he's open to reprising his role for more than just one episode in the future. "If they come back next year for another eight or nine I would love to do more than one next year," he said at the Television Critic Association Press Tour in January.
Luckily for fans, the Roseanne revival was just officially renewed for an additional season consisting of 13 episodes instead of the nine allotted for the show's initial returning season, so if Galecki really is down to appear in more episodes as David the next time around, he'll definitely get the chance to allow the writers to flesh out David and Darlene's story even more for next season. "I don't know that we'd ever go to a 22-episode season," showrunner Bruce Helford told The Hollywood Reporter. "That's a lot. John [Goodman] and Laurie [Metcalf] have movie careers. Everybody has things that they're doing, so it might be hard to get 22 episodes in. But I would love to do another 10 or 12 on a yearly basis."
Fans of the whole David and Darlene saga can rest easy knowing that David will be in one episode of the Roseanne reboot this season, and it definitely seems likely that he'll be back again in the future. In a perfect world, he'd be able to appear more than just once this time around, but one episode is certainly better than nothing.
Check out Romper's new video series, Romper's Doula Diaries:
Watch full episodes of Romper's Doula Diaries on Facebook Watch.