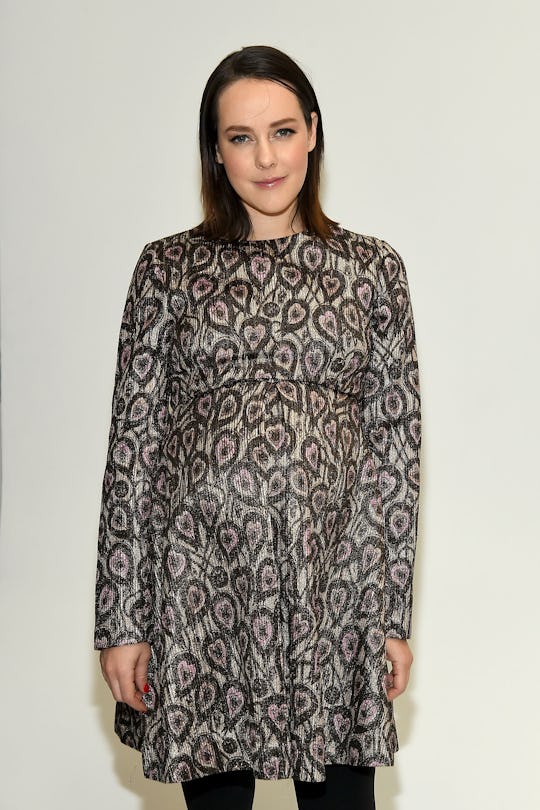 Ben Gabbe/Getty Images Entertainment/Getty Images
How Jena Malone Is Teaching Her Son Gender Neutral Language Is Brilliantly Simple
Raising children in 2018 can feel incredibly complicated in a few ways — the world is changing and most parents want their kids to be able to roll with that change. To embrace inclusivity and acceptance, to embrace the true nature of themselves and others without judgment. And without the use of predetermined language that might feel harmful or inhibiting. It can be tough to figure out how to encourage this from a young age, of course. Fortunately actress Jena Malone's post on teaching her son gender neutral language pretty much hits the nail on the head.
The Donnie Darko actress is mom to 2-year-old son Ode Mountain, according to People. As a mother, she has been open in the past about her parenting journey and honest about her own struggles. Last August, for instance, she shared a beautiful post on Instagram about "motherhood, depression, and self worth.
She wrote, "I don't have anything beautiful to say. Except that this struggle is real. The sharp edges are too much to hold without compassion. I'm struggling with this. Compassion for myself and this moment of growth in my life. I know I am not alone in this. I guess I just needed to share, in hopes of being seen and feeling not so very much alone."
Now that her son Ode is a year older, Malone is taking a moment away from her own personal parenting struggles to consider her son's future. And consider the pervasive way that language already plays a part in the way Ode will see the world. As the Sucker Punch actress wrote on Wednesday, it all started with a book she was reading with her little one:
I open a book I see what I use to see a shape that looks like a man/ In a children's story/ It says "he is wearing a red hat"/ But I stop/ And look toward my son/ And I see two eyes/ That have yet to define/ That simple shape/ And it hurts my heart/ And confounds me/ How immense the unlearning of oppressive languaging/ Can be
Malone is justified in worrying about how gender oppressive language can affect children down the road. Indeed, gender-specific language can affect the way kids treat each other, the way they play, and also the way they see themselves, according to a 2015 article in The Guardian. And unfortunately, it's everywhere. In almost every story book you read your child.
But Malone had a brilliantly simple solution — just switch out some key words. As she wrote on Wednesday Instagram post:
So I look again/ And what I see is a person/ With clothes on/ And I tell my son/ They are wearing a red hat/ They are looking at a cat/ They are wearing blue jeans/ Together/ We are learning a gender neutral vocabulary
Other parents took to Malone's post to share their appreciation for the actress' wisdom. "Thank you for that Jena, you are a wonderful woman. Parents like you are making the world a better place," one fan commented.
Another wrote, "You really are an outstanding human, on so many levels, a true inspiration to us all as we make our way through this thing we are all doing, wise and still learning, something we can aspire to."
"I have been seeing a lot of cis people/couples adopting gender neutral vocabulary as of late and it is such an amazing thing to see," one more chimed in. "As a member of the lgbt community, thank you and cudos for doing this. 💕"
It might seem as though a 2-year-old wouldn't hear the difference in language, but the reality is that they soak up everything. They are learning how to see the world, and at this young age their parents are their best and first guides.
So why not give them a map of the world the way they hope it will be someday?