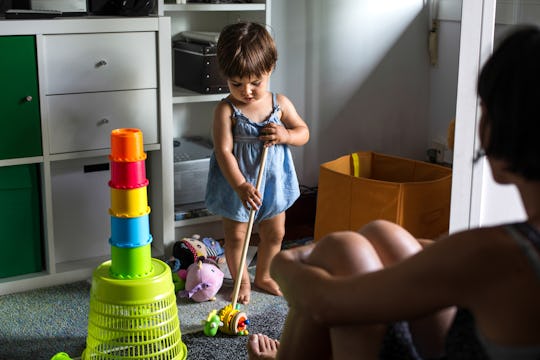 miunicaneurona/Fotolia
How Well Your Toddler Will Actually Listen To You, Based On Their Zodiac Sign
Ever since I was a kid, I've been obsessed with astrology. It's not that I believe in it, I just find it to be an entertaining frame through which to consider events and people. When I found out I was pregnant, one of the first things I did was calculate my children's star signs. It wasn't that I expected my kids to conform to these ancient archetypes, but I wanted to know what that was supposed to mean for their future personalities. Sure, laugh, but before you know it you'll be wondering how well your toddler will actually listen to you, based on their Zodiac sign, because it's only weird if it doesn't work, you guys.
Let's be crystal clear: even under the most placid and compliant star sign, toddlers aren't usually prone to listening. At least not all the time. And, yes, every person has a unique personality, regardless of where the stars were when they were born. For example, I am probably the least Capricorn-y Capricorn I know, which is sort of odd for someone who loves the Zodiac to admit.
Regardless, though, it's fun to take a look at what's out there and consider how the qualities (and flaws) of each sign translates into toddler life. Because not only is it entertaining, but as the mother of a toddler I know I'm curious in literally any insight I can get into how to make my daughter listen. Stars, snake oils, well-researched scientific journals? I'll take them all with the necessary amount of salt. At worst it just gives me something to dismiss, and at best it gives me something to think about. So, what can you expect from your little star-gazer?