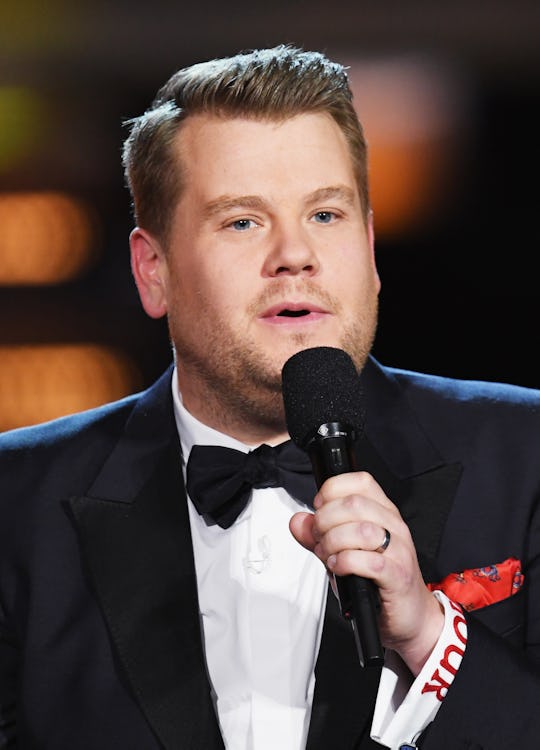 Kevin Winter/Getty Images Entertainment/Getty Images
Grab Your Snacks & Sweatpants: Here's How Long The 2018 Grammys Will Be
When you plan ahead to watch your favorite award shows during awards show season, it's never as simple as plopping yourself down on the couch on a whim. Mostly because there's also a lot of planning that should go into your choice of snacks, since in most cases, these are evening-long events, and that includes the Grammys. So, how long are the 2018 Grammys? I hope you're ready for an entire evening of musical entertainment and performances, because the show runs from 7:30 p.m. - 11 p.m. EST., which means it's a whopping three and a half hours in length, at least. However, in the past, the ceremony has been known to go well over its scheduled time slot, so it could be closer to four hours or more. Like I said, it's something you need to dedicate your entire evening to, but it's also well worth it, especially with all of the musical guests set to perform this year.
With a wide range of musical performances, you can expect to see Lady Gaga and Pink on-stage, as well as Little Big Town and Childish Gambino, among others. Lady Gaga was nominated this year for Best Pop Album with Joanne and Best Pop Solo Performance for "Million Reasons," though Pink was also nominated in the same category for the performance of her song "What About Us."
Childish Gambino, otherwise known as the actor Donald Glover of Atlanta fame, has nominations in the categories of Album of the Year, Record of the Year, Best R&B Song, Best Urban Contemporary Album, and Best Traditional R&B Performance.
But since viewers, including myself, also watch the Grammys for the entertainment that isn't necessarily music-related, James Corden will return to host for the second year in a row after taking the reins from former longtime host LL Cool J. Although this means there will be the same host as last year and the usual onslaught of celebrity presenters and performers, the 2018 Grammys are going to have a change of scenery this time around for the first time in years.
Typically, the event is held at the Staples Center in Los Angeles, but for the first time since 2003, it will take up residency at Madison Square Garden in New York City, and not a moment too soon. In a press release obtained by Entertainment Tonight, New York City mayor Bill de Blasio said, "We welcome the Grammy Awards back to New York City with open arms and we look forward to continuing to partner with a music industry that supports access and empowerment in the arts."
In the past, not only has the venue been different, but you might notice the shift in the time as well. Usually, the Grammys start at 8 p.m. EST and still end some time after 11 p.m. EST, but for the 2018 Grammys, the start time will be a little earlier, probably to retroactively prevent the show from going over its time slot. But this is the Grammys and its live, so you can probably still expect the show to run over a little bit. If that means longer acceptance speeches, elaborate performances, and maybe some unexpected celebrity announcements (did we forget Beyoncé's MTV VMAs pregnancy announcement from once upon a time?), then bring it on.
Even though the 2018 Grammys start a little earlier this year than they have in the past, I don't think that's going to stop anyone from trying their hardest to catch it live on CBS or on CBS.com with their All Access subscription. Since it's on a network TV channel, there's little reason to try and skip out on watching it live, especially since no one wants to hear about Lady Gaga's Grammy performance the next day before they've even seen it. In addition to the dozens of artists in attendance, I'm sincerely hoping for another spectacular opening number from Corden.
Check out Romper's new video series, Romper's Doula Diaries:
Watch full episodes of Romper's Doula Diaries on Facebook Watch.