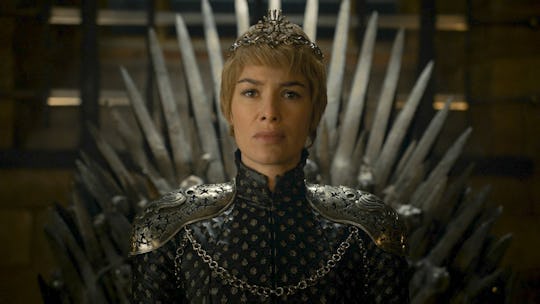 HBO
How Many Golden Globe Nominations Did 'Game Of Thrones' Get? The HBO Drama Was Recognized
Winter may have just begun and the wait for Season 7 of Game of Thrones will be the longest Winter ever, but that doesn't mean that fans can't rejoice over the most recent season. When it wasn't sending fans on a roller coast of emotions, Game of Thrones Season 6 churned out episode after episode that contained nothing but exciting, intriguing plot points and development all around. So, how many Golden Globe nominations did Game of Thrones get?
The nominations for the 2017 Golden Globes were announced Monday morning, and though there were plenty of well-deserved mentions, nominations, and a whole host of snubs, the HBO drama was at least tapped for a couple important categories, though it may not have been enough to please diehard fans. At the 2016 Golden Globes, it was nominated for Best TV Series, Drama, but didn't win. In fact, Game of Thrones was nominated for a Golden Globe in that category in 2012 and 2015 as well, but never took home the prize. For 2017, Game of Thrones was nominated for two Golden Globes in two major categories: Best TV Series, Drama and Lena Headey for Best Supporting Actress, TV.
The fact that the HBO fantasy/drama got recognition isn't shocking to fans, but now it's a matter of winning in the two categories for which it was nominated. In the most recent season alone, with the final two episodes being so full of emotion, suspense, and just amazing drama being played out, you would think that there would be more recognition. Then again, there have been plenty of previous seasons of Game of Thrones (or, you know, all of them) that have been amazing and were pulled off well, and even those were snubbed, come actual award-time.
It's safe to say that Game of Thrones has been the favorite child of HBO, getting attention from both fans and even those who are just casually interested in the phenomenon. So why was Game of Thrones overlooked for more of the main categories? To be sure, Best TV Series, Drama, is a major nod, and the show could garner more accolades later on in the awards season, but for now, the ensemble cast seemed to have been shunted to the side.
(The one bright spot: Game of Thrones' Lena Headey, who plays the manipulative queen, Cersei Lannister, was nominated for a Golden Globe in the Best Supporting Actress in a Drama Series category. If nothing else, hardcore fans can feel some sense of justice in that.)
There's a reason why HBO shelled out $10 million per episode of Season 6 and why the show has continued to rule the premium cable network. Game of Thrones will be showing up to the 2017 Golden Globes with the possibility of winning in a few categories, but the one that matters for the show overall, the category of Best TV Series, Drama, is where it's at.
With the penultimate season approaching in the Summer of 2017, Game of Thrones deserves to take home something more substantial than just a couple nominations. Still, it was recognized in two major categories and that counts for something.