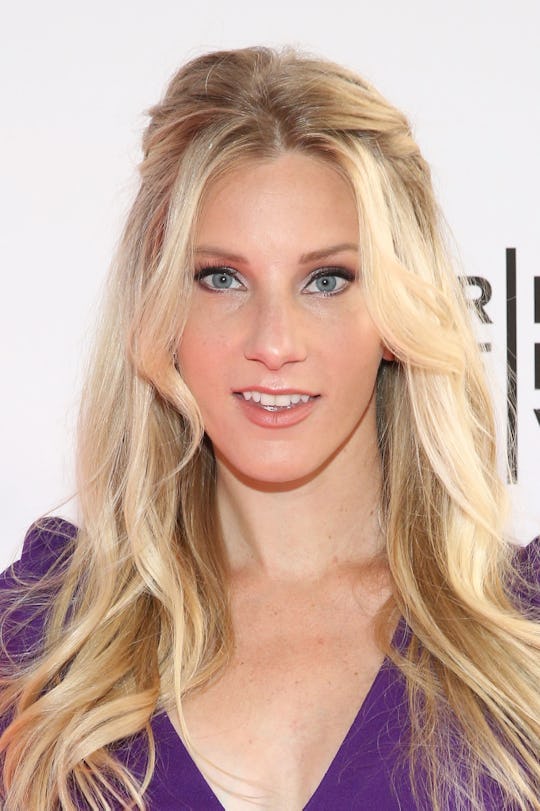 Robin Marchant/Getty Images Entertainment/Getty Images
'DWTS' Heather Morris Is A Devoted Mom
For some celebrities, the whole marriage and kids thing comes a little later in their lives, but for Glee's Heather Morris, marrying her longtime boyfriend and having kids all came before she was 30 years old, and she couldn't be happier about how things have turned out. But how many kids does Heather Morris have exactly? The Dancing With the Stars contestant seems like a genuinely devoted mom to her two boys, Elijah, who's three, and Owen, who just turned a year old in February of 2017.
In fact, if you look at the woman behind the equally genius and endearing character of Brittany S. Pierce on Glee, you'll see a normal mom who is totally relatable in the ways of motherhood. (Stars: they really are just like us!) Morris and her husband Taylor Hubbell were, according to People magazine, high school sweethearts who stayed together through Hubbell's time in college and the beginnings of Morris' acting career.
Shortly after he moved to L.A. to be with her in 2012, they had their first son (Elijah), and before they had their youngest, Owen, the couple got married. And now she's somehow found the time to agree to compete on Season 24 of Dancing With the Stars. I'd say she has the whole super mom thing down. Also, look at how adorable her kids are!
Editor's Note: The Instagram post has since been deleted.
Shortly after giving birth to Owen, Morris posted a photo of the two of them on Instagram with the caption: Owen Bartlett Hubbell 7 lbs 3oz born 2.11.16... I can't tell you how amazing an experience to go from a cesarean and having a VBAC... but I did it with the loving help of my husband, Dr and family :) and of course this little guy." Basically as a mom, she is all of us. As a professional dancer who once worked as a backup dancer for Beyoncé, she's practically reached god-like levels of awesomeness.
Obviously Morris loves being a mother and isn't shy about sharing her birth story as well as her life in general. And why shouldn't she? As an accomplished actress and overall performer, Morris is kind of perfect for the upcoming season of DWTS, but it's clear where her loyalties lie as a totally devoted mom.
Morris' next big gig is competing on Season 24 of DWTS alongside Maksim Chmerkovskiy, but something tells me her two boys will be in good hands with her husband. And hey, maybe we'll even be able to catch a glimpse of them out in the audience at some point.