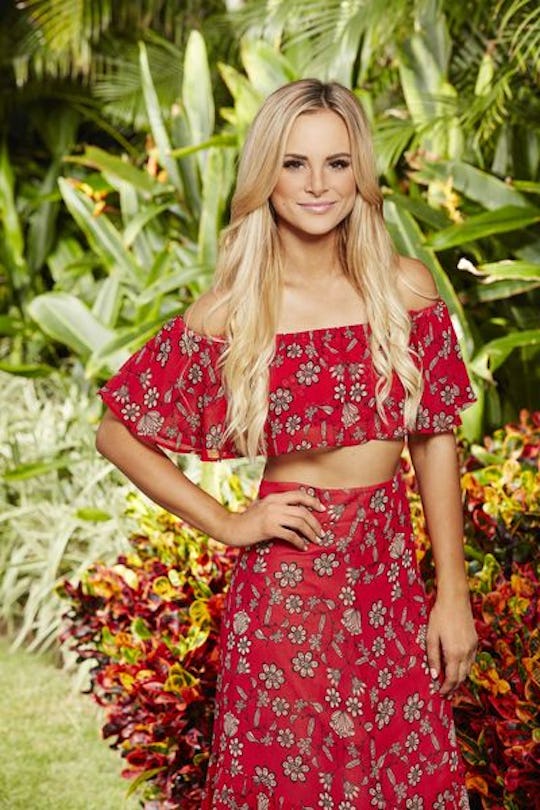 ABC/Craig Sjodin
How Old Are Amanda Stanton's Kids Outside 'Bachelor In Paradise'? She Has Two Little Girls
When Amanda Stanton of The Bachelor showed up on Bachelor in Paradise Tuesday night, you couldn't help but love her interaction with Evan, who is also a single parent. When she made it to hometown dates during her season of The Bachelor with Ben Higgins, she introduced her two daughters to him on what was probably the cutest picnic date in Bachelor history, only to be sent home shortly after. But how old are Amanda's kids outside Bachelor in Paradise? At the time of Season 20 of The Bachelor last year, her two daughters, Charlie and Kinsley, were 1 1/2 and 3 1/2 respectively, and took to Ben so easily that you had to hate him just a little bit for letting Amanda go through hometown dates only to give her the boot.
But now Amanda has a second chance to find love that could actually last, this time on Bachelor in Paradise, and her first interaction was with Evan, one of the more real guys on the show, who has kids of his own and is actually the only other single parent this season on Bachelor in Paradise. Maybe this was some clever setup created by the producers, or maybe they just really love hearing Evan talk about penises. Either way, the two could potentially really hit it off.
Getting together with Amanda is a package deal though, as she and her girls make up a pretty adorable team. Her last relationship before Ben was with her daughters' father and at the time, Amanda didn't feel like the girls were a priority to him, so finding someone who takes the parenting side of the relationship seriously is obviously important to her.
Which brings us back to Evan, because how could it not? Until recently, former Bachelorette contestant Evan Bass kept his kids pretty private and out of the spotlight, but recently he posted a photo of him and his boys, along with some of his Bachelorette BFFs. So is it too much to ask for us to see these two, legitimately sweet single parents get together on Bachelor in Paradise this season? Are the Bachelor Nation gods listening?
Basically what we would have here is a Bachelor Brady Bunch scenario, but with less kids and a more modern couple who have been shafted too many times and just deserve to find love. Even if Amanda doesn't find love with Evan on Bachelor in Paradise though, she's sure to find a connection with one of the other guys, because except for a select few (ahem, Chad and Daniel), most of the men of Bachelor in Paradise this season are pretty decent. And Amanda and her kids deserve a happy ending.