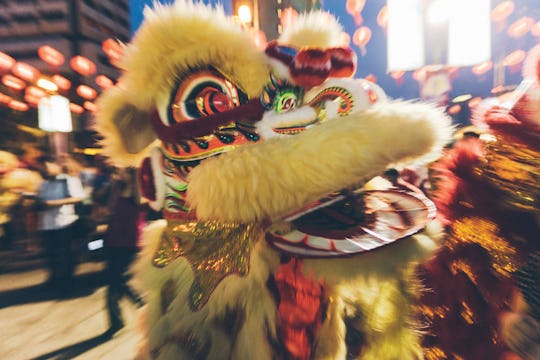 Good Vibrations Images/Stocksy
How People Find You Intimidating, Based On Your Chinese Zodiac Sign
Do you have a piercing gaze that stops your kids in their tracks? Or a commanding tone of voice that never fails to get attention? Thank the year you were born. Your Chinese zodiac sign may make you intimidating to others, and depending on which sign you were born under, that intimidation takes different forms.
Like the Western zodiac, the Chinese zodiac has 12 different signs, each of which has its own personality, according to the Chinese New Year website. Legend has it that the Jade Emperor summoned a group of animals to be his palace guards, and the order in which they arrived to the palace — Rat taking the lead and Pig bringing up the rear — determined their place in the zodiac cycle. Rather than calculating the signs by months, Chinese astrology goes on annual cycles; your sign is determined by your year of birth (with the year beginning on the Lunar New Year, usually in early February).
Astrologer and YouTube star Donna Stellhorn tells Romper that not every sign is conventionally intimidating "because some signs just aren't that scary." Still, there are different ways to make people uncomfortable, from being too clingy to laying on guilt trips, and each Chinese zodiac sign has its own way of making you squirm. Stellhorn, who's also an expert in feng shui, offers her insight on what makes each sign a force to be reckoned with.