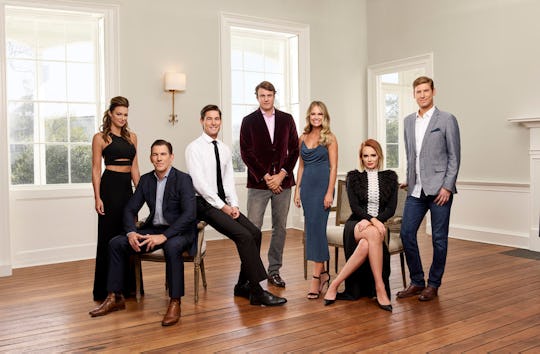 Rodolfo Martinez/Bravo
Here's How Much Money The 'Southern Charm' Cast Makes
The most important ingredient for an addictive reality show is a hilarious cast that gets into juicy fights when the alcohol starts to flow. But in order to make the train wreck all the more extravagant, it helps if they're also living a lavish lifestyle. Which is precisely why Bravo's Southern Charm is so binge-worthy — they've really got it all. But how rich is the Southern Charm cast really? Since some of them don't appear to have time-consuming careers (like, what does Shep even do?), there must be a lot of family money stacked up in each of their bank accounts.
The draw of the show is the idea of this "Old South," and Charleston definitely lives up to its reputation. Cast member and creator Whitney Sudler-Smith told UrbanDaddy that was exactly what he wanted to capture. "The idea of southern aristocracy... it's interesting that even though they've lived this fairy tale existence, they have real problems like everyone else in America would," he told the outlet.
Charleston is the 28th most expensive city in the country to live in, which means that the cast members aren't wasting a lot of their dough on housing or food. And they definitely buy houses, drinks, and food all day, every day. So what's going on with this Southern Charm cast and how much money do they really have in their pocket? Here's what we know...