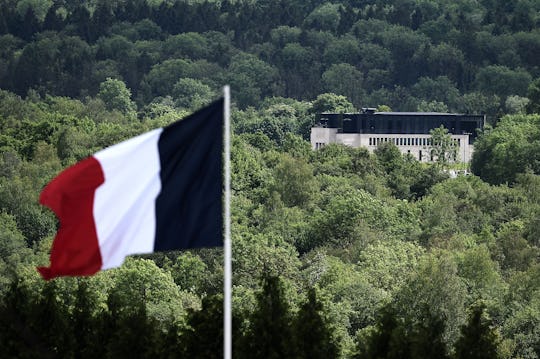 FREDERICK FLORIN/AFP/Getty Images
How To Add The Facebook France Flag Filter On Your Profile Photo To Show Support For Nice
When tragedy strikes, your first instinct is probably "how can I help?" It's sometimes easier said than done, considering the most recent tragedy has occurred in Nice, France, which isn't exactly accessible for some. But, there are ways that you can show support, which in trying times like these, is incredibly important. So, if you want to show support after the crash in Nice, France, you may be wondering how you can add the French flag filter to your Facebook photo, in order to take a stand in solidarity against the bad in the world, and show you care.
Update: French President Francois Hollande announced Friday that the death toll had risen to 84 and at least 50 people were in critical condition "between life and death," according to ABC News.
On Thursday, a driver of a truck drove into a crowd celebrating Bastille Day in Nice, France, according to the Washington Post. At the current moment, CNN is reporting that more than 70 people were killed in the crash. In a time of such devastation, you may be wondering how you can help the victims in Nice, and what you can do to show support. While it seems small, one of the most powerful ways you can help — and one of the easiest — is by changing your profile photo across all platforms on social media. While it's an itty bitty maneuver, the French flag across all social platforms is powerful and shows a sense of unity.
So, how can you add the filter to your own photo? It couldn't be easier.
1. Go To Rainbow Filter & Click "Facebook Login"
Here, you're also able to login via Twitter.
2. Allow The Website To Access Your Facebook Account
Don't worry about the app posting on your behalf — you are able to deny that in the next step.
3. Rainbow Filter Will Generate A Profile Photo With The Filter
You can either download the photo, or automatically update your profile with the new picture from the website.
See? While it's small, it's incredibly easy and even more impactful.