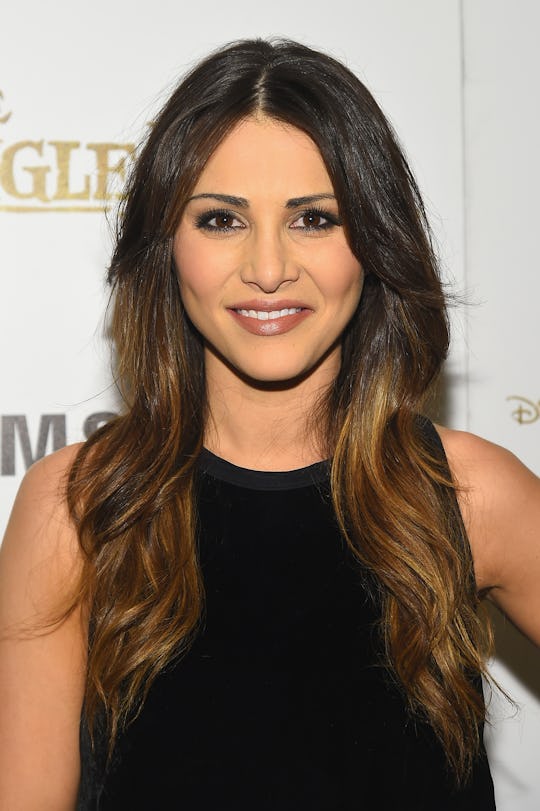 Ben Gabbe/Getty Images Entertainment/Getty Images
How To Buy Andi Dorfman's Book Because We All Want More Drama From The Former Bachelorette
Just because it's been a good two years since her season of The Bachelorette doesn't mean that Andi Dorfman isn't still making waves in Bachelor Nation. Her book, with details about Bachelor in Paradise stars Josh Murray and Nick Viall, is something that keeps coming up for the two Paradise men. So where can you buy Andi Dorfman's book, It's Not Okay? Luckily for Bachelorette and Bachelor in Paradise fans everywhere, you have a variety of options to get all the juicy details of her tell-all that has Josh all flustered this season and has had Nick fielding questions about it in the media.
But first, we should recap some of the more juicy bits of Andi's book, because why not? When she writes about her relationship with former Bachelorette contestant and winner, Josh, she describes not only their early fights while still filming The Bachelorette, but also the way his attitude shifted once filming was over and they were living together in Georgia. According to Andi, she'd become engaged to an emotional rollercoaster of a man who got jealous easily and made everything an argument. (For his part, Josh has told Romper that he considers Andi's book to be a "fictional novel.") As for Nick, Andi writes in detail about their fantasy suite date on The Bachelorette and how understandably blindsided she felt when he called her out on After The Final Rose.
But if you would rather read all of the sordid details for yourself, you seriously don't have to worry. Andi's book, It's Not Okay, is available both online and in-store, and in just enough formats to give you zero excuses on why you shouldn't devour all of the information that you need to understand and appreciate all that is Josh Murray on Bachelor in Paradise.
At Barnes & Noble
Whether you want to buy Andi's book on the Barnes & Noble website or in-store, they've got you covered. Obviously there is the off chance that you end up paying more in shipping than for the actual book, but there is also the convenience factor, in case your local B&N doesn't have a copy available for you. I know, how dare they, right?
You Can Buy It Online
As so many consumers' favorite mode of shopping, of course It's Not Okay is available to purchase online at Amazon.com. But better than that, you can also try to find those used and thumbed through copies that will not only somehow already have that old book smell, but might contain dog-eared pages to check out first. Although, if I'm being real here, you should probably just check it out from cover to cover.
Or As An Audiobook
Because who has the time to actually read anymore, right? Well, not really, but take It's Not Okay along on your workout and push through those crunches as you start to grow a hatred for Josh that surpasses the annoyance you already feel for him because of Bachelor in Paradise. Or, just enjoy the ride of juiciness Andi has to tell.
The options for buying Andi Dorfman's book make it almost impossible to not at least try to get into it. It's got Bachelor secrets and post-Bachelorette info. You really can't go wrong with it.