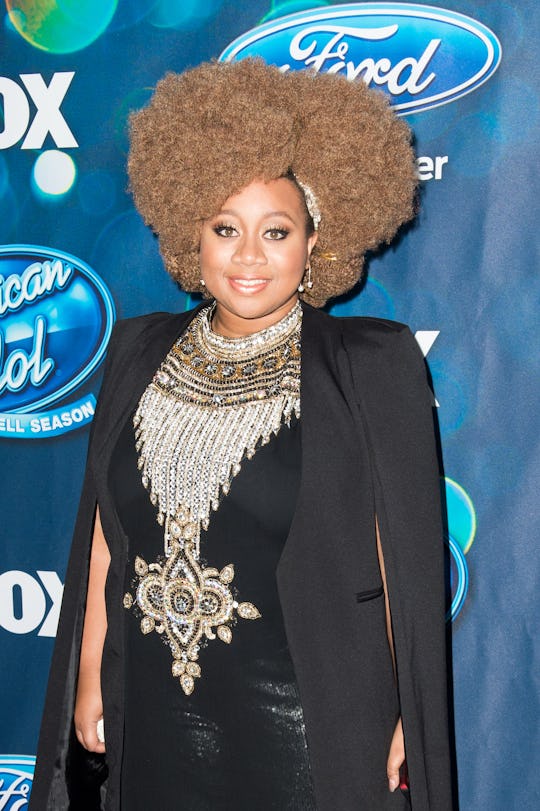 Emma McIntyre/Getty Images Entertainment/Getty Images
How To Buy La'Porsha Renae's 'American Idol' Single 'Battles'
It is very possible that La'Porsha Renae will have the honor of being the very last American Idol winner, as the long-popular show airs its two-part finale this week. The singer has won the hearts of viewers who are already clamoring to know how to buy La'Porsha Renae's American Idol single "Battles", which she'll perform for the finale if crowned the victor. Luckily for her die-hard Idol fans, the single, along with two of her other beloved performances — a cover of Sia's "Elastic Heart" and Lorraine Ellison's "Stay With Me" — are available for purchase through Apple's iTunes store and on Amazon.
So you can jam out to Renae while spring cleaning as you anxiously wait for her to release a full length album, whether it's through winning the Idol crown or some savvy record label that nabs her after the show finally goes off the air. As the series finale nears, Renae is a fan favorite, not only for her Aretha Franklin-esque pipes but also because she's been so open about her past. The Mississippi native is a single mother, has been the victim of domestic violence, and was once homeless. She's also not a career musician. Before auditioning for the show, she was working in a call center. Renae is what Idol is supposed to be all about — just regular Americans looking for an outlet for their talent and making it big.
The singer brings her past and her personality to the stage and the screen each week. That kind of realness has turned viewers into advocates who are all about getting out the live vote to help her win this week. One Twitter user wrote, "I want to see @laporsharenae win not only American Idol but in life, in love, in her upcoming career." Another is already waiting to buy tickets, tweeting, "I absolutely love La'Porsha Renae. I most definitely will be at her first concert."
Renae is the sort of contestant that fans just feel happy about, all over. If she happens to be a runner up when the credits roll though, her groupies shouldn't worry about her disappearing. She told Jezebel recently that she's very excited about all of the exposure and the connections she's been able to make throughout this season. Renae also hinted that if she'd even be into "jumpstarting" things with a tour of all of the songs she sang on Idol.
But Renae does write all of her own songs, and has an entire songbook, according to that Jezebel interview, so memorize "Battles" now. There's apparently a lot more where that came from.