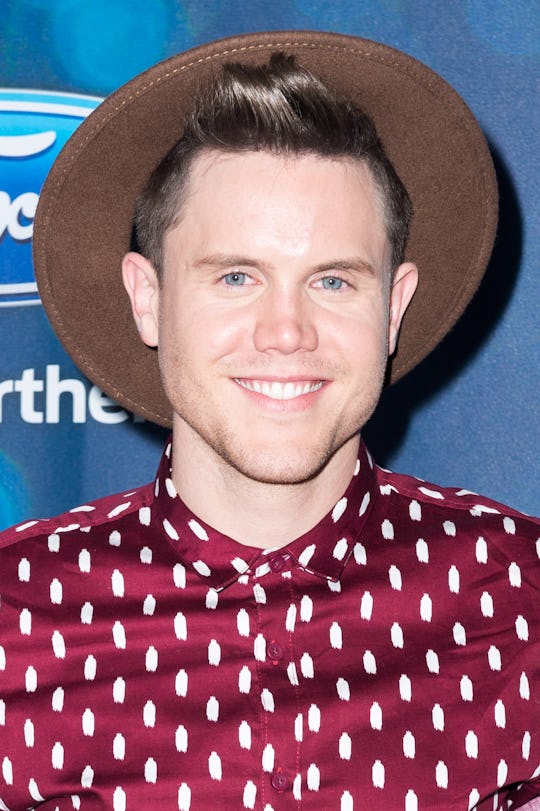 Emma McIntyre/Getty Images Entertainment/Getty Images
How To Buy Trent Harmon's "Falling" Single From 'American Idol' (Spoiler: It's Super Easy)
As American Idol airs the final part of its 3-part series finale tonight, fans will choose which new (and last official) Idol superstar, and Trent Harmon isn't making that decision any easier. In his finalist performance last night, he busted out some bluesy soul and sexy chops, already making new fans wonder where and how to buy Trent Harmon's American Idol single "Fallen." As of now — yes, right now, so get to it and get yourself a digital copy of that song — Harmon's single is available on iTunes and Amazon.
It's safe to say that when Harmon belted out the song on last night's American Idol, he may have very well put the likes of Bruno Mars or Ed Sheeran to shame. Which, you know, is saying a lot. It could be his amazing vocals that have people on YouTube saying things like, "I love this song! It was great! I was split because of the song. I voted for both!" or the fact that he is both cool and down to earth at the same time, but if you're asking yourself, "Could Trent Harmon win American Idol?" there is a big chance his crazy vocals might make that possible.
You also can't forget Harmon's performance of Sia's "Chandelier." Honestly, before that, it was pretty much a given that no one could outdo Sia on that ballad. And I'm not saying he did it better, but the boy did it and did it freaking well, showing off those Idol vocals to the max before continuing to steal hearts with his "fallen" single.
If you remember correctly, in the early days of Idol this season, Harmon was pretty much a country boy from Mississippi, and with that slight twang that made you think he would be incorporating a banjo into every song he performed. And even though Trent Harmon's "Fallen" single is co-written by Keith Urban (the original Australian cowboy, thank you very much), the song itself allows Harmon to lend his vocals to a certain unique radio-worthy track that even those people who don't love slow songs can appreciate.
And no one says "y'all" that much on Twitter unless they are maintaining their love of country at heart. Coming from a legit small southern town — Amory, Mississippi has little more than 7,000 people — you almost have to be country, though. It certainly helped that his family owns a steakhouse restaurant, giving him a venue, even if he didn't want one.
Remember the early days of watching American Idol and then waiting for - ev - er to buy the corresponding singles that you were suddenly obsessed with on CD? Yeah, I don't want to think about that either. Dark times. And I know you're waiting on pins and needles for the American Idol finale, so in the meantime, remember that Trent Harmon's "Fallen" single is available right now, literally at a few clicks of your mouse. That should hold you over until you find out whether he or La'Porsha Renae will become the final American Idol.