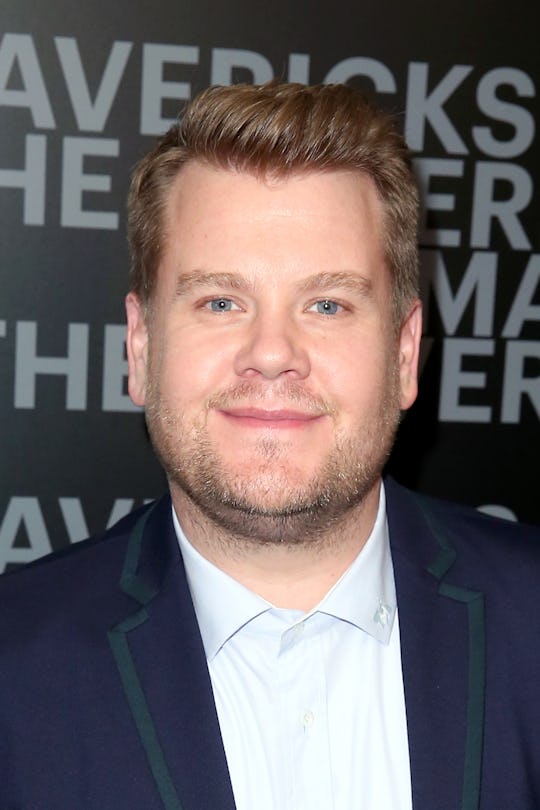 Joe Scarnici/Getty Images Entertainment/Getty Images
Rewatch James Corden's Grammys Carpool Karaoke
As the unofficial late night variety show and talk show host viewers have come to love, James Corden was the perfect choice to host the 2017 Grammys. It only made sense for him to bring his most prized bit to the awards show, but now viewers are no doubt asking how to rewatch James Corden's Grammy Carpool Karaoke, because it was kind of everything. It has been one of his most famous bits from The Late Late Show, and has seen people like Lady Gaga and Michelle Obama alike get into it with him, which in itself is amazing.
To rewatch Corden's Carpool Karaoke from the 2017 Grammys, you probably won't have to go far. The Grammys in their entirety will be on CBS.com the very next day. Although you may have to sign up for CBS All Access to get to rewatch the Grammys, you may also be able to get a handy seven-day trial, and beating the system is always a win. But since Corden's Grammys Carpool Karaoke was so genius, you'll likely be able to find clips of it pretty much everywhere online. It might not be the most talked about event at the 2017 Grammys, but it was the best choice Corden could have made to be able to fit it into the 18-odd minutes he actually has as the host.
For the 2016 Grammys, CBS's YouTube page actually featured several videos of the highlights, so if Corden's Grammys Carpool Karaoke is as good as the ones he's featured on his show, then you'll likely be able to find the video there too. The video is already up on Twitter, and you'll see it floating around Facebook almost immediately, but it's always worth watching in an HD, non-iPhone pointed at the TV kind of quality.
Although Corden previously told Vulture that he would see what he could do about fitting Carpool Karaoke into the Grammys, it was almost a given that he'd be able to. Music in general is what the Late Late Show host has become known for, and in a very good way. His rap battle with David Schwimmer is kind of legendary and every single one of his Carpool Karaoke skits absolutely kill it.
Caroden's Grammys Carpool Karaoke in the audience, with a fake car attached to him, was kind of amazing.
You don't put Corden in the same room as Neil Diamond and Jennifer Lopez without making sure they do something magical together. But it was even better with John Legend, Keith Urban, Faith Hill, and even Blue Ivy thrown in there, making for a kind of epic Carpool Karaoke. So you have every right to want to rewatch Corden's Grammys Carpool Karaoke.