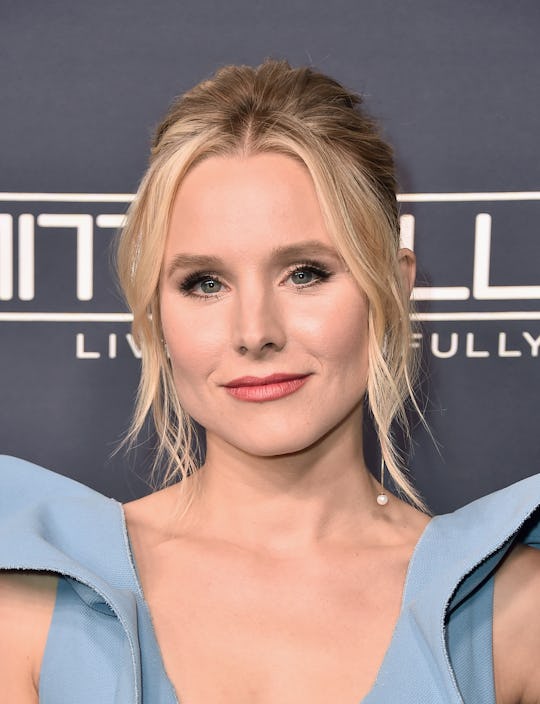 Frazer Harrison/Getty Images Entertainment/Getty Images
Every Possible Way You Can Rewatch The 2018 SAG Awards
Award season is officially underway, which means that from now until March, there will be enough award shows to help you celebrate all of your favorite TV shows, movies, actors, and musicians. Next up is the 2018 Screen Actors Guild Awards, which airs on Sunday, Jan. 21 on both TNT and TBS at 8 p.m. EST. However, if you can't watch it live or if you miss a few acceptance speeches, there are a few options on how to rewatch the 2018 SAG Awards. If your first inclination is to head over to YouTube, you wouldn't be totally wrong since the website will no doubt have a few of the more popular speeches and award segments of the show, but it likely won't have it in its entirety.
After the 2018 SAG Awards air at 8 p.m., the entire thing will be on again at 11:15 p.m. EST on TNT. Plus, there's the chance that both TBS.com and TNT.com will have the award show available for streaming afterward, since they both have episodes available online of their respective programming. There are also clips and interviews leading up to the actual award show, so it's definitely a possibility that the networks will post the SAG Awards on their sites after it airs. You'd also do well to visit the actual website for the SAG Awards.
For the 2017 awards, there are a number of acceptance speeches you can click to watch just in case you want to relive the moments or may have missed them. So chances are, the same will be provided for the 2018 SAG Awards as well.
Although this particular awards ceremony has never had a host before this year, with Kristen Bell set to lead the show, it's not too much unlike the more recent Golden Globes, in that it honors talent in both movies and TV from the previous year. For the 2018 SAG Awards, some of the nominees include Big Little Lies, Stranger Things, and Three Billboards Outside Ebbing, Missouri which all saw recognition at the Golden Globes as well.
For those who don't know, the Screen Actors Guild is essentially a labor union for actors in show business. It requires annual dues to be paid, but is beneficial in that it helps protect actors against unfair wages and also with insurance and pension benefits. It can also be particularly beneficial to those starting out. The SAG Awards is meant to honor those same actors who have made their mark on the business in a big way.
One of the most talked about aspects of the 2018 Golden Globes was the Time's Up movement. As part of the initiative, almost all of the guests wore black in solidarity against sexual harassment in the workplace and beyond. And while it's not yet clear if any of the actors attending the 2018 SAG Awards will continue to walk the red carpet in black, it's no doubt going to be something that viewers are on the lookout for. For her part, Bell told E! News, she's definitely up for addressing the important movement at this next award show.
"The Time's Up movement is really about showing that we're a united force of decent people that will fight for anyone who feels marginalized," the SAG Awards host said. "The Legal Defense Fund is available to anyone that feels they can't challenge their boss. We're here for you… We're not isolating anyone anymore. You don't have to keep secrets. We're all friends."
Luckily, even if you miss part of the show or want to rewatch it all to relive some of the talked about moments or speeches, you'll be able to do it in a couple of different ways.
Check out Romper's new video series, Romper's Doula Diaries:
Watch full episodes of Romper's Doula Diaries on Facebook Watch.