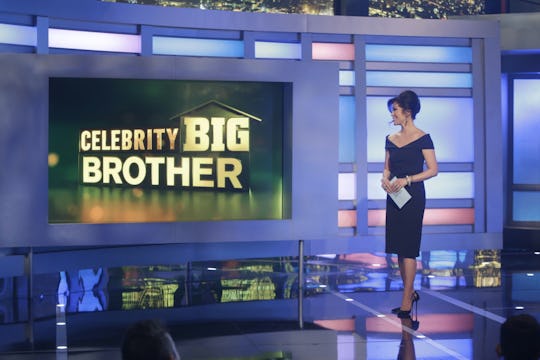 Sonja Flemming/CBS
Here's How To Vote For America's Favorite Houseguest On 'Celebrity Big Brother'
After just a few weeks in the revamped Big Brother house, the original group of stars has dwindled down to just a handful and soon, there will be even less. But just in case your favorite houseguest ran into some bad luck and was voted out early on, there's still a chance to help them come out as a winner, in a way. There's only one option as to how to vote for America's Favorite Houseguest from Celebrity Big Brother, though. So as long as you aren't afraid to sign up on the CBS All Access website, you'll be able to help make sure your pick wins the $25,000 prize.
As with past seasons of Big Brother, in order to vote, you must have a CBS All Access subscription on CBS.com. If you're a new user, then you can likely sign up for the free trial. However, don't forget to cancel it after a week if you don't want to be committed a fee each month (though you may end up loving it so much, you opt to keep it). Additionally, if you've used CBS All Access in the past, your account is still valid and you'll still be able to vote once you log in.
The good news is that once you have access to voting, you can vote up to 20 times for any of the houseguests, regardless of whether or not they're still in the house or if they've gone home. But this is 20 times total, not per day, and you have until 12 p.m. EST on Sunday, Feb. 25 to get those votes in. This means that you can put all of your eggs in one basket and try to get your favorite activist or actor that consolation prize, or you can divide your 20 votes up among your favorite new underdogs of the season. Either way, by voting for America's Favorite Houseguest on Celebrity Big Brother, fans have the power to choose who walks away with that $25,000 prize.
On a typical season of Big Brother, the winner of the competition walks away with the grand prize of $500,000, but since this was a scaled back version with celebrities who'd agreed to stay in the house for just a few weeks as opposed to a few months, the prize money is understandably smaller at $250,000. Even so, it's prompted most of the players this season to amp up their respective games from time to time and try to battle it out to make it to the end. What some seem to forget, or not realize, though, is that in the end, it's going to be the members of the jury who get to decide who actually wins the money. But for America's Favorite Houseguest, that's all up to the fans.
Sources reportedly told TMZ that each houseguest was promised a base pay of $200,000, regardless of the winner of the season and that whoever made it further stood to make even more money from the show. While that hasn't been confirmed, it still doesn't take away from the fun in voting for your favorite houseguest of the season. In some cases, viewers were able to see other sides of their favorite celebrities and in voting for America's Favorite Houseguest on Celebrity Big Brother, viewers now have the power to show their love and support.
Voting with your CBS All Access subscription is the only way to do it, however, and you have just 20 votes to spread out or use on one houseguests in particular before the deadline on Feb. 25, which is also the season finale. May the best celebrity win!
Check out Romper's new video series, Romper's Doula Diaries:
Watch full episodes of Romper's Doula Diaries on Facebook Watch.