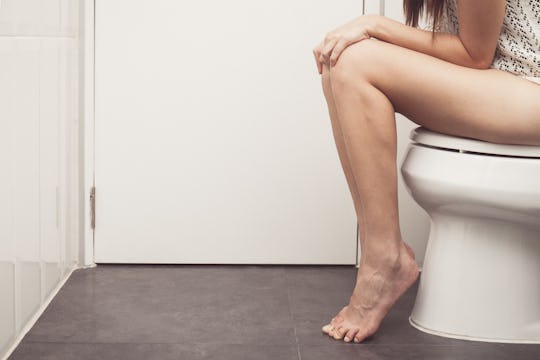 aradaphotography/Fotolia
7 Signs Your Constant Need To Pee Could Mean Something Serious
If you have little kids, you're used to having to stop what you're doing approximately every five minutes because somebody has to use the bathroom. But what if you're the one whose frequent pee breaks are interfering with everyday life? It's one thing if you're pregnant, of course. When you don't have a baby on board, however, this problem can be almost as alarming as it is annoying. After all, this kind of endless urgency can't be normal, right? So how do you know if your constant need to pee is a sign of something serious?
Usually, feeling like you have to go all the time isn't cause for concern. You might be drinking more water than usual, or you might be consuming too much caffeine or other diuretics. You might have an overactive bladder (an uncomfortable and annoying condition that's otherwise fairly benign). Or, of course, you could be pregnant. No matter what the reason, feeling like you have to pee constantly can be pretty rough… but it's even harder to deal with when you're worried about a potentially serious cause.
If you're experiencing any of the following symptoms in addition to spending all day, every day in search of the nearest ladies room, these are the conditions you should probably have on your radar.