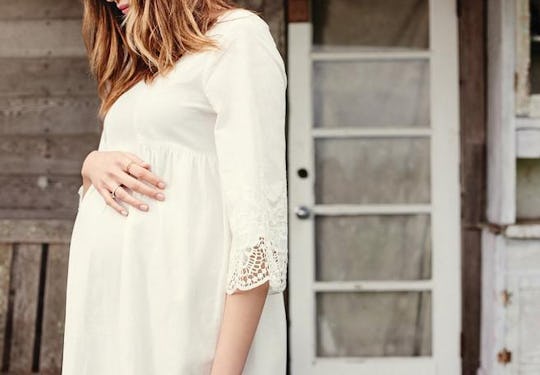 Ingrid & Isabel
Get 30% Off Sale Items At Ingrid & Isabel's Year-End Sale (But Hurry)
There's nothing worse than having to spend a lot of money on maternity clothes that you'll only wear for a few months. So if you're on the hunt for some serious deals, Ingrid & Isabel's year-end sale is offering 30% off their already discounted sale items. But to take advantage of the deal, you'd better get shopping, because their "Sale-A-Bration" is only happening through Dec. 31.
The maternity clothing retailer has added a bunch of new markdowns to their sale inventory, but are making the deal even sweeter with the additional 30% off (and free shipping!) when you use the promo code: SEEYA2019. Every item in their sale selection is fair game, but just be sure you know what size you wear because everything is final sale (Pro tip: Your maternity clothes size is typically the same as your pre-pregnancy size) .
This isn't one of those sales where there are only a handful of items, sizing options are super limited, or they're just trying to get rid of last season's inventory. There are so many great options for every season from cozy leggings, spring/summer dresses, sweaters, tee shirts, tank tops, fun dresses, and ankle length pants. If you're ready to get started, here's a list of 10 great deals for you to scoop up before the sale ends.