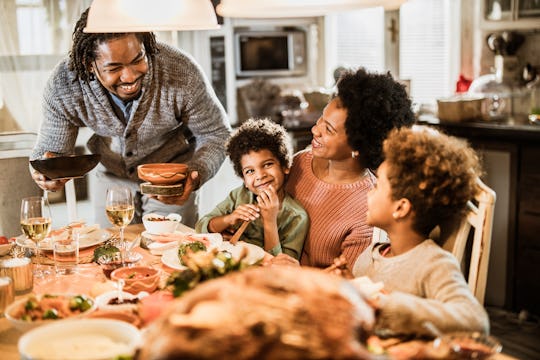 skynesher/E+/Getty Images
These 30-Minute Thanksgiving Instant Pot Recipes Are Time & Sanity-Saving
It doesn't matter if you're a beginner in the kitchen, or practically a pro: cooking up a Thanksgiving feast is a huge challenge. The turkey takes hours to cook, hogging all your oven time and space. Then you need a big spread of sides, but you have only so many burners on your stove. It's not uncommon to find yourself in a jam on Thanksgiving, running out of time or kitchen space to get everything done. But if you've got an Instant Pot, you can pull it off without a hitch. There are many delicious 30-minute Instant Pot Thanksgiving recipes that can totally save the day.
When you're trying to get dinner on the table at a certain time, the Instant Pot can be your best friend. You can prepare veggie dishes in just minutes, and even throw a whole ham in there to give it an amazing flavor boost. It can cook, steam, sauté, or even just keep your dishes warm until it's time to chow down. It's no wonder that everyone's obsessed with the Instant Pot or that so many stores are hoping to lure shoppers in with Black Friday Instant Pot deals.
Here are 20 super quick Instant Pot recipes to complete your Thanksgiving dinner.
This article was originally published on