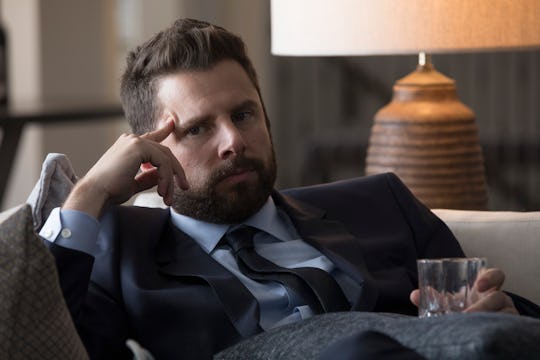 Jack Rowand/ABC
'A Million Little Things' May Have Been Inspired By Real Life Tragedy
Just in case you needed another reason to cry while watching primetime TV, A Million Little Things is ready to bring on the water works this season. Much like NBC's This Is Us, the show relies heavily on the relationships between its characters and melodramatic plots (and perfect background music) to bring all the feels. But after the premiere, you might find yourself wondering, is A Million Little Things based on a true story? It does seem like it could have at least been inspired by true events.
Creator and executive producer DJ Nash said in an ABC promo ahead of the premiere that he was inspired to write the series by a former good friend of his. "A few years ago, I had the worst gig of my career," he says in the promo. "I remember I would take these walks [to] psych myself up for the rest of the day. One day I was walking and I ran into a buddy of mine and we both lit up." They then made plans to get together for dinner. "He said, 'I'm really busy this week. How about next week?' I'm like, 'Yes, next week. We're doing it.' And then he committed suicide."
A Million Little Things is about how a friend's death from suicide inadvertently brings together the friends he left behind as they learn to realign their priorities. "A Million Little Things is a snapshot in the lives of eight very good friends and the death of their friend kind of opens them up," David Giuntoli, who plays Eddie, said in the same promo. Sorry, I just have something in my eye.
Nash told the L.A. Times that, given the sensitive subject matter of the show, he made it a point to arrange a suicide prevention public service announcement to play at the end of the series premiere. "I think there's absolutely nothing romantic about suicide — it's a real conscious thing in our [writers'] room," he said. "We're not romanticizing the story. We're telling it in an authentic way. If you watch the show, you'll see that these people's lives are changed because of this. I don't think [people] will watch the show and say, 'Oh, I should do that too.' If anything, it's a cautionary tale of what can happen. It is something we take unbelievably seriously."
A Million Little Things wasn't inspired by a true story of eight actual real life friends and how someone's suicide affected them, though it may seem realistic. It was, however, inspired by Nash's own real life experience with losing a friend and maybe realizing too late how important that friendship was. Loss in general is something a lot of viewers will be able to relate to — and the show already seems like an emotional rollercoaster.
It's hard to believe that A Million Little Things, a show whose promos had me crying before the actual trailer dropped, is Nash's first ever drama series. Before he created the show, he wrote for the short-lived NBC comedy Growing Up Fisher and 'Til Death on Fox, so this is kind of a big deal.
Since it was also inspired by Nash's own personal life, it makes the new series even more emotional. I don't know if viewers need more reasons to cry other than Jack Pearson being the best dad/husband/human ever, but A Million Little Things will probably help keep Kleenex in business.