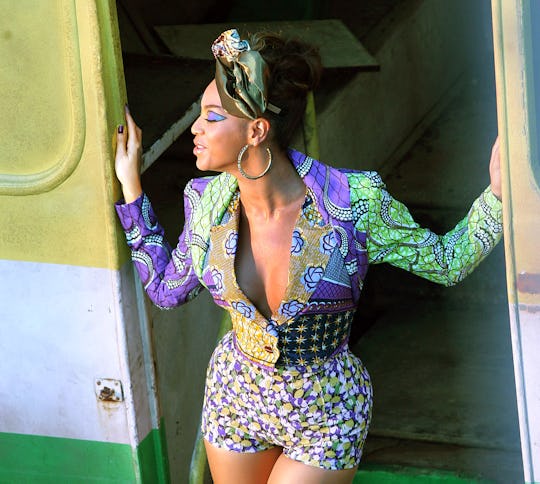 AFP/AFP/Getty Images
Is Beyonce's 'Lemonade' Live? HBO Is Planning One Seriously Amazing Broadcast
Just when you were wondering whether or not to finally sign up for that HBO account.... This week, the premium network announced it would be offering a free preview weekend for all new subscribers, beginning Friday and ending Sunday night — and it couldn't have come at a better time. Beyoncé's Lemonade live special, that mysterious event that has the BeyHive all abuzz (you're welcome for that hilarious pun), will be premiering on the HBO and Cinemax this Saturday, giving everyone the opportunity to tune into the exclusive world premiere.
Beyoncé — the megastar recording artist, record producer, feminist icon, and business mogul — has been dishing out tantalizing little tidbits of information on social media sites to keep our appetites whetted for weeks now, in preparation for the release of Lemonade. This Saturday night, she will air an hour-long (be still our beating hearts!) live special which I have decided can only mean one thing: an album release. If you had plans for Saturday night, consider them cancelled, because I think it's going to be an "HBO and actual chill" kind of weekend, especially given that you'll be able to catch not only Queen Bey's live event for free, but also Game of Thrones, Sillicon Valley, and Veep (starring my bestie, Julia-Louis Dreyfus) on Sunday.
USA Today reports that the HBO special will be a "live docu-style special", similar to her 2014 Life Is But A Dream, so you know it's going to be good. But even if this Lemonade special were just an hour of Beyoncé sniffing lemons and smiling, I'd still be all in.
Everybody is so crazy excited to see what Bey is going to grace us with next, that it seems we all forgot the usual frustration of waiting. Bey knows how to release just enough info to keep us interested, without giving too much away — remember her Super Bowl 50 shakedown, or the "Formation'' video she casually released the next day, with no warning?
Thankfully, fans have at least had the buzzed-about Lemonade trailer to tide them over in the meantime. "The past and the present merge to meet us here." Beyoncé can be heard whispering in the voice-over of various images in the HBO clip. "What are you hiding? Why can't you see me? What am I doing, my love?"
As the trailer comes to an end, Beyoncé is heard repeating the words "Pull me in, pull me in," over and over. (What does it mean?!)
Whatever Queen Bey has in store for us, this weekend's big live HBO broadcast is sure to be a phenomenal one. I'm ready. Are you?