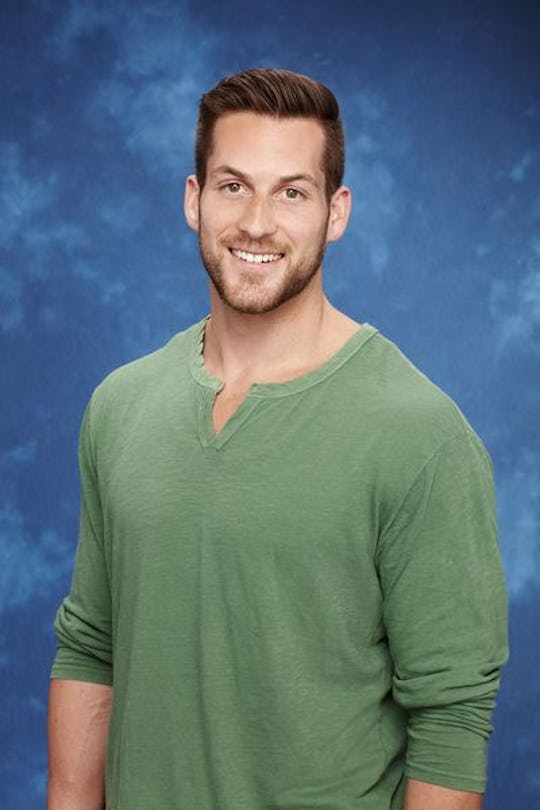 ABC/Craig Sjodin
Is Chase Single After 'The Bachelorette'? Fans Want Him To Be The Next 'Bachelor'
We still have a couple of rose ceremonies to go before we find out who JoJo chooses on The Bachelorette, but that doesn't mean we can't dig into the final four's lives and figure out what they've been up to since filming ended. And once it's all said and done, is Chase single after The Bachelorette? He may very well be the guy JoJo picks to get engaged to, but should he not make it to the final two even, Chase won't stand a chance. That being said, it's not hard to be absolutely in love with the good looking, down to earth Bachelorette contestant, and want him to find happiness even if it isn't with our girl JoJo Fletcher.
Since filming wrapped on The Bachelorette, Chase has been quiet on social media about who got that final rose and ended up with the woman they were all going after, so his Instagram is full of a bunch of outdoorsy photos of himself, alone and with family. But it should be noted that absent from any of these photos is a potential girlfriend, so as far as we know, Chase from The Bachelorette is single now and totally available to be the next Bachelor. Because we could all go for some more of Chase McNary.
We're down to the final four, but obviously JoJo can't pick them all, since this isn't some weird mashup of The Bachelorette and Sister Wives. If I had to pick one of these final four guys on The Bachelorette to become the next Bachelor, it would easily be Chase, who needed time to warm up and be open, sure, but with the right woman, he could bust out of that shell even more. Fans seem to be constantly commenting on his Instagram photos about wanting to see him as the next Bachelor and there is even the active Twitter hashtag of #ChaseForBachelor. Also, he's incredibly family-oriented and just real. If real means being build like a Greek god and having a perfect pearly white smile. In this case, let's just say it does.
According to what we can see now, Chase from The Bachelorette is currently single and with nothing else going on TV-wise to keep him from filming yet another show, it isn't out of the realm of possibilities to root for him as the next Bachelor, should JoJo give him the boot at an upcoming rose ceremony. It's always hard to say goodbye to the guys, especially after they make it as far as the hometown visits, but three out of the four have to go eventually.
Let's just hope that if Chase does get let go on The Bachelorette, that he isn't too broken afterward. Because he's basically the sweetest guy at the moment and he doesn't deserve to get played like that.