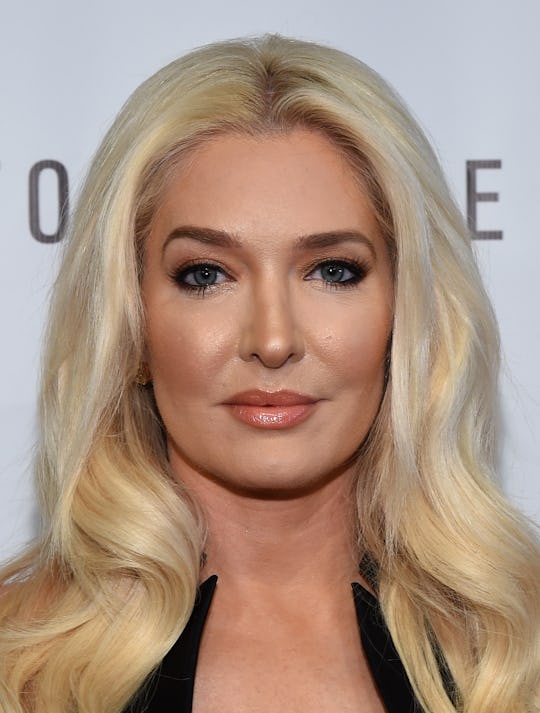 Ethan Miller/Getty Images Entertainment/Getty Images
Erika Girardi Stays Out Of Her Son's Love Life
If you find it hard to believe that Erika Girardi has an adult son, you aren't alone. In fact, most of the women on The Real Housewives of Beverly Hills don't look or act their age, and I wouldn't have it any other way. They prove that age is just a number, even when you have adult children running around. But is Erika Girardi's son married? The Real Housewives of Beverly Hills star keeps her son's life as private as possible, which is probably a good thing, but that doesn't mean that fans can't wonder about him.
According to an interview with Bravo's own The Daily Dish, Erika is super proud of her adult son being in law enforcement, but you won't catch her being the sort of mom who fawns all over her grown up son to the point of pushing him away. "I don't have any requirements for my son, who he dates, because he's an adult," she said. "He has good judgment and he has a great head on his shoulders. So whoever he chooses to date, I'm sure they're lovely. I'm not going to run his life. He has to run his own, but I think he's doing a great job." So her son is apparently single (at least that how it sounded at the time of this interview), and instead of pushing him to marry the perfect woman, Erika is all about letting him follow his own path, which is kind of awesome.
Erika's son, Tommy Zizzo, is the product of her relationship with her first husband at the age of 21, prior to her glamorous Real Housewives days. But despite his mother's reality TV fame, Tommy isn't about that superstar life, at least not right now. He became a police officer a couple of years ago in New Jersey and recently made the move to California. Whether or not it was because of his mother remains to be seen. According to her though, Officer Zizzo is unmarried, but continues to date at his own discretion.
In an interview with Galore magazine in 2016, Erika gave herself credit for being a cool mom, while making sure that the world knows that her son knows how to pick 'em all on his own.
I'm a good mom. I hate saying I'm a cool mom, because it sounds like Mean Girls, but I am a laid back mom and a very accepting one. Fortunately for me, he has great taste in women. He picks good girls. He would never bring someone home that was insane. I mean, or else we'd have to have a talk about it.
For right now, it looks like Erika's son is still on the market, but the RHOBH star seems like she would rather let him live his dating life in private than showcase it on the series, and it kind of makes you respect her just a little bit more.