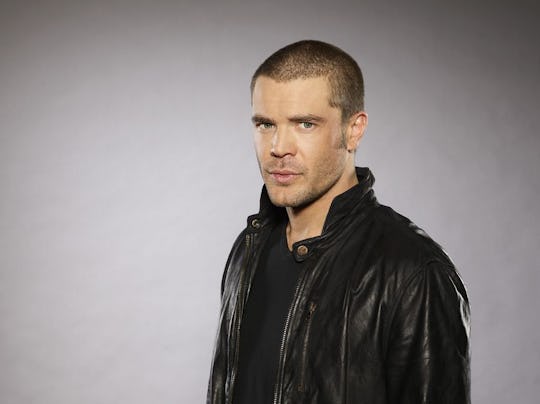 Craig Sjodin/ABC
Is Frank Under The Sheet On 'How To Get Away With Murder'? His Fate Is Up In The Air
With exactly one week left until viewers find out who is under the sheet on How To Get Away With Murder, the possibilities are dwindling down considerably, leaving fans to ask: is Frank under the sheet on How To Get Away With Murder? On Thursday's episode "No More Blood," he was last seen with a gun to his own jaw, ready to shoot himself to made amends with Annalise for killing her unborn child 10 years ago. So it's clear the guy definitely has a death wish at this point.
In a way, it would make sense though, to have Frank as the person under the sheet. Right now, he has literally nothing good going for him. He's burned every bridge with every woman on the show who is important to him, and he literally told Annalise that he would kill himself for her to try and make things right. So, is Frank under the sheet on HTGAWM? If he is, it might be because he does end up shooting himself in Annalise's living room and, in true HTGAWM style, Annalise hides his body somewhere in the house, sets the whole place ablaze, and chalks up his dead body to an accidental fire.
But that still doesn't explain her bloodcurdling scream at seeing the body under the sheet herself, and even Annalise Keating isn't that good of an actress. Or is she?
Right now, the only two contenders left to be the body under the sheet are Frank and Nate, who were both once very important in Annalise's life. Frank might have made his own bed, while Nate left because he could no longer handle her self-destructive behavior, but they were both two people who know her better than anyone. They've been through so much together, so it's hard to say who she'd be more devastated to lose, despite her anger in those final few very tense moments.
With Frank seeing no other way to make things up to Annalise, Thursday's episode saw him resorting to the idea of killing himself to make things even, in a way. And while he may have once been Annalise's right hand hitman, she was egging him on, hoping he would pull the trigger and kill himself so she didn't have to.
The episode ended, of course, before viewers saw the result of the standoff, but if he does shoot himself, then you can bet he'll be the one under the sheet come the winter finale. Either way, fans won't have to wait long now to find out for sure.