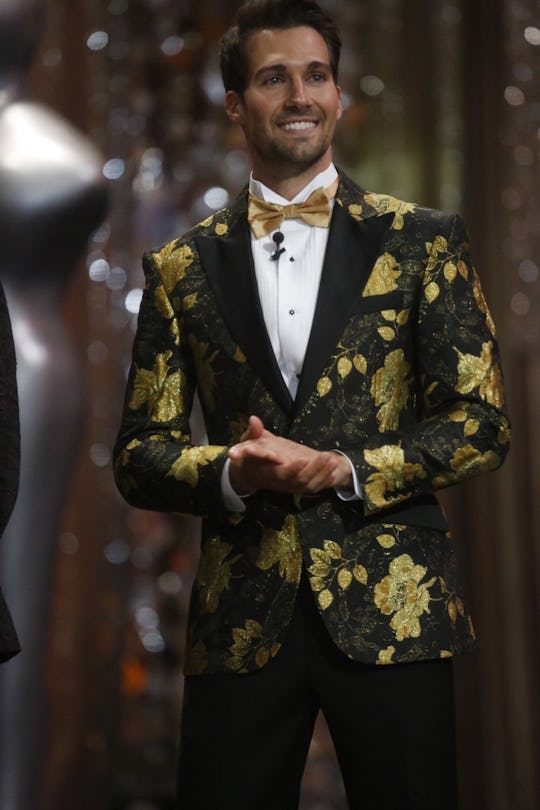 Cliff Lipson/CBS
James Maslow Has Opened Up About His Love Life On 'Celebrity Big Brother'
Even if you've never heard of Big Time Rush before Celebrity Big Brother, one of the former bandmates, James Maslow, has more than earned his spot on the roster this season and has become something of a threat to some of the other houseguests. But even though Brandi Glanville wasn't a fan of his from the start, she did refer to him as eye candy, or something similar, so it makes you wonder: is James Maslow from Celebrity Big Brother single? The musician is definitely a flirt with some of the women in the house, but he hasn't hinted at being seriously into any of the women so far this season. Could this mean he already has someone special out there in the real world?
For me, his lack of a showmance doesn't necessarily mean that he's off the market and in a seriously committed relationship, but it doesn't necessarily mean the opposite either. While on Instagram, James seems to be more about selfies, short videos, and promoting his music as a solo artist, there's still a chance that the former Big Time Rush singer is currently attached. Back in April 2017, TMZ reported that James had been in Mexico with Instagram model Jen Selter and that the two seemed cozy together.
At the time, he even posted a picture of himself with the woman in question, but since then, there haven't been any hints on social media about the two of them being together.
If you happen to be one of the many Big Brother superfans, you might know that the real juicy content of the show lies in the live feeds. While it can get a little time consuming, it's also where you may be able to glean the most information about the houseguests. For example, James recently made a comment about a girlfriend back home during the live feeds. Omarosa said that his girlfriend, whomever she may be, might want to marry him soon, but James said he prefers to continue taking things slow. At the time, he didn't mention her name, how long they've been together, or really how serious it might be, but it does mean that James probably isn't single.
I'll be honest — when James and Ariadna Gutiérrez both had a classic Big Brother veto punishment of wearing onesies and pretending to be babies for 48 hours, I thought it might bring them closer together. Like, in a showmance sort of way. I can't help it. Years of watching showmances pop up on Big Brother have conditioned me to wish for such things. But despite being mildly flirtatious with her, James didn't try to make any kind of move and eventually their joint punishment ended.
James actually has a past with being coy about some aspects of his private life when it comes to romance, so it's no big surprise that his Instagram reflects this, if he is indeed in a relationship at the moment. Back in 2013, when he was reported to be dating actress Halston Sage, SmashingInterviews.com asked him about whether or not they were still together and he mysteriously replied that he and the actress would be friends regardless and that he didn't want to answer the actual question.
In the same interview, James said that he planned to be ready to settle down and have kids when he was closer to 30. So now, at 27, you have to wonder if that time is approaching for him and if this supposed girlfriend he has outside of the house is the real deal for the Celebrity Big Brother star.
Check out Romper's new video series, Romper's Doula Diaries:
Watch full episodes of Romper's Doula Diaries on Facebook Watch.