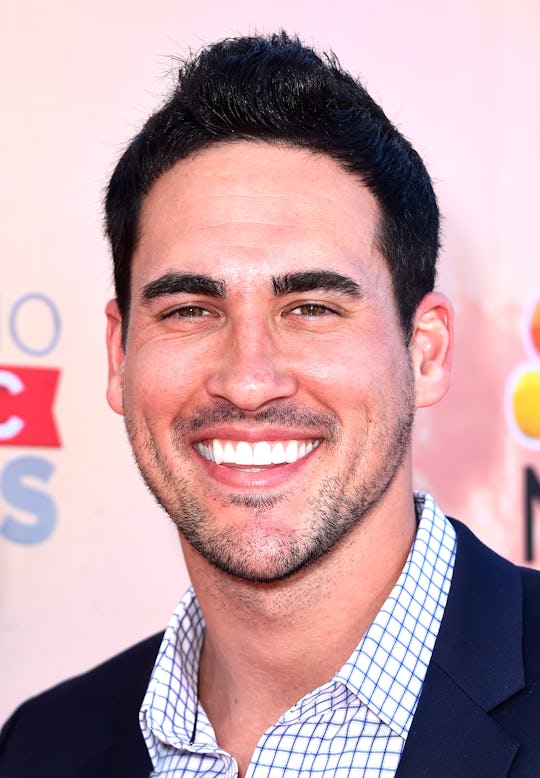 Frazer Harrison/Getty Images Entertainment/Getty Images
Is Josh Murray Friends With Any 'Bachelor In Paradise' Stars? He Might Have Made A Few
Despite all of the rumors of anger and jealousy issues surrounding Josh Murray on Bachelor in Paradise, you can't help but hope that some of it isn't entirely accurate. Or, perhaps it is embellished, and he and Amanda Stanton are perfect together and she can hopefully bring out the best in him. Even though he's been all about sucking face with Amanda this season, you have to ask, is Josh Murray friends with anyone from Bachelor in Paradise? When you look at his Twitter and Instagram pages, you see a guy who seems to care about more than just being the last man standing on shows like The Bachelorette and you have to wonder if he's just playing into this macho jock attitude hard. Obviously Andi Dorfman said a lot about Josh in her tell-all, but Bachelor in Paradise is about finding love, so can't we hold out a little hope for Josh's character as well?
It would probably shock most fans to see photos of Nick Viall, of all people, on Josh's Instagram, but as they have had to promote different Bachelor Nation shows together, they sort of had to be seen together. They don't seem to be mortal enemies intent on destroying each other or stealing the affection of one man's love interest in the photos, then again, I don't think they'll be exchanging friendship bracelets anytime soon. On Josh's Twitter, he is all about defending different Bachelor in Paradise stars, which is kind of amazing considering we haven't seen him make any relationships outside of his up close and personal relationship with Amanda and Pizza this season. Which are both amazing companions, but you get it.
Murray might not be banging on Viall's door to hang out and watch Bachelor in Paradise together every Monday and Tuesday, and he probably isn't going to end up being best friends with Evan Bass in the near future, but maybe there's more to Murray's friend making skills than we give him credit for.
He's Still Close With Bachelor In Paradise Friends
Murray regularly tweets about the different couples and contestants of Bachelor in Paradise that he is still obviously close with, and that's kind of amazing. Between the make out sessions and arguments with other men (because, Josh Murray), he somehow found the time to make actual friendships while finding love in paradise. In this case, not only Grant and Lace, but also Vinny, Izzy, and the twins.
He's Made Appearances With Nick Viall
So maybe part of these appearances together were because of media obligations for Bachelor in Paradise, but doesn't it warm your heart to see two former rivals hit up these promotional parties and actually take photos together? Maybe now that Amanda is Josh's number one girl, we can all move past the, well, past.
He Supports His Fellow Bachelor In Paradise Contestants
When times are tough with Vizzy (formerly Vinny and Izzy — go ahead, get that cry in), Josh took to Twitter to give his support to both parties and in a very un-Josh Murray type of way. Granted, a lot of the Josh we see on Bachelor in Paradise is of the confrontational, territorial type, but seeing him in real life share his bond with the other stars of Bachelor in Paradise is refreshing.
But Most Importantly, He's Still Friends With Cheese Pizza
This is a relationship we all hope to be able to find and cultivate in our lives. One that isn't full of pomp and sass, but more like the simple combination of greasy cheese that melts into a pool of lava and burns your mouth but keeps you coming back for more. If things don't work out with Amanda, Josh will always have pizza. Because pizza does not let you down.