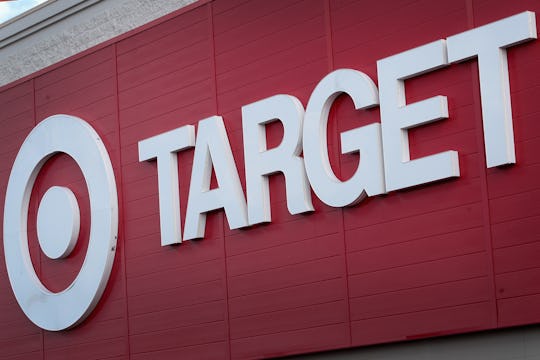 Scott Olson/Getty Images News/Getty Images
You Can Shop At Target On Any Day Of The Year But Christmas
It's not even December 1, but I'm definitely behind on my holiday shopping. Black Friday and Cyber Monday have both passed, and my shopping list is no where near complete. I will without fail end up leaving most of the shopping until Christmas Eve, which is a risky game with all the retail closures that happen on holidays, yet I play it every year. Fingers crossed I get my shopping done before the 25th, but I'd still like to know if Target will be open on Christmas Day 2018, just in case.
Unfortunately for me and other shopping procrastinators, Target will not be open on Christmas this year. The store will be closed for the duration of Christmas day to give employees time to celebrate with their families, and probably because not many people will be hitting it up on a day dedicated to receiving and giving rather than buying (guess they didn't realize I will forget to buy a gift for someone and wake up in a panic on Christmas morning, but whatever). It's a bummer, but not surprising. The majority of retailers close for Christmas, though drugstores like CVS and Walgreens will be open according to Good Housekeeping, as will Starbucks and movie theaters. So if you realize in the midst of the family gift exchange that you forgot a present for your Aunt Linda, at least you can run out and grab her a gift card. Hey, it's better than nothing.
In case your heart is breaking over the fact that your favorite retailer won't be open on Christmas day, here's some good Target-related news: not only will the superstore be open on Christmas Eve, they'll have extended hours that day to help the perpetually late holiday shoppers, like myself.
Go Banking Rates reported that the store hasn't released specific closing hours yet, but most Target locations are expected to open at 7 a.m. on Christmas Eve and close at midnight. Those extra hours could be a major last-minute shopping game changer, assuming the shelves haven't been completely emptied by the time you get there. Still, I'd try to get to Target earlier if you can; they have a ton of holiday products that can give your home the extra dose of festive it needs to make it really feel like Christmas, from ornaments to garlands to candles — even holiday-themed crib sheets can be found to jazz up your little one's crib at the last minute — and you don't want to miss out just because you got there too late. Target's normal hours will resume the day after Christmas, so you can do all the gift exchanging/discount shopping your heart desires after your eggnog-induced slumber. Check your local Target for specific hours, and make sure to bring your receipt.
In the meantime, you know you can count on the retail giant to check everything off your holiday shopping list, from cute and cheap unicorn-themed goodies (hello, stocking stuffers!) to affordable beauty sets that even people who don't wear makeup can appreciate.
This first-time mom wants to have a home birth, but is she ready? Watch how a doula supports a military mom who's determined to have a home birth in Episode One of Romper's Doula Diaries, Season Two, below. Visit Bustle Digital Group's YouTube page for the next three episodes, launching every Monday starting November 26.