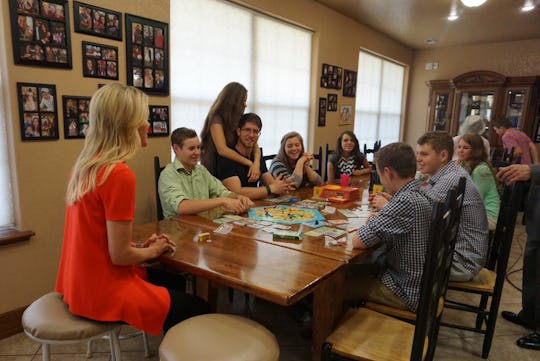 Jessica Duggar Named Her Son Spurgeon & The Internet Is Already Bullying Him
Naming a child is a tough thing to do and all parents have to deal with criticisms from someone.  But right now the whole Internet is mad at Jessica Duggar for naming her baby Spurgeon. Fine, that is definitely a thinking-outside-the-box title for a small child. The last name? Seewald. So it's Spurgeon Elliot Seewald. Alright, that's definitely not one of the most popular baby names of all time. The Seewald's announced their son's name tonight on their website and on TLC.com, which airs 19 Kids And Counting, the reality show chronicling the Duggar family. There is a reason for the creative name. According to People magazine, Charles Haddon Spurgeon was a big influence in Ben Seewald's life. Spurgeon was a famous British preacher and Baptist thinker. The man founded a theological college in London, which is today named Spurgeon's College. 
That's not a bad namesake, if you're into that kind of thing, right? The middle name "Elliot" is taken from a pair of South American missionaries, Jim and Elisabeth Elliot.
Yet, as soon as the announcement hit the Internet, people went wild. Viewers either love or hate the Duggars for their reality show, which was recently the subject of controversy after allegations of sexual abuse. But this little guy was born just last week, guys. He just got here! It's not his fault his name rhymes with a fish or that alliteration is involved. And Twitter can be mean. Talk about bullies: 
A lot of viewers are worried for the kid:
Or just judging: 
Though There's At Least One Fan (Really, I Looked. It's Just One.)
But no matter how you feel about alliteration or the Duggar family, it's not nice to point fingers. Picking a baby name is hard enough when you do it from the privacy of your own home. And let us not forget that some of our most favorite celeb toddlers are named after a direction. Judge not, Internet peoples. It's hard enough having kids as it is, why should we name shame?
Image: Handout/ Getty